Flu kills 7-year-old boy one day after diagnosis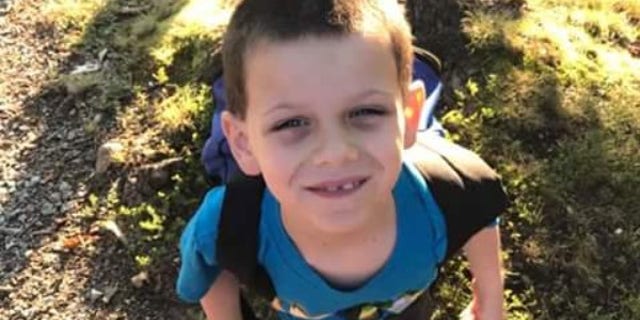 NEWYou can now listen to Fox News articles!
Grieving parents in Hurt, Va. never thought they would be burying their 7-year-old son.
Kevin Bayes, Jr. was sent home from school Friday because he was vomiting and falling asleep in class, WWBT reports.
TRAGIC FACES OF THE DEADLY US FLU OUTBREAK
By Saturday morning, the boy's symptoms got worse and his parents rushed him to the hospital.
"They said he had the flu and strep throat. They sent him home with amoxycilin and zofran," the boy's father, Kevin Baynes, told WWBT.
FLU TAKES ALABAMA BRIDE-TO-BE ONE WEEK AFTER DIAGNOSIS
Not even 24 hours later, the boy's parent called 911 Sunday morning after finding him unresponsive. He was pronounced dead at the hospital.
"I guess when the autopsy comes back, we'll know more," said Baynes. "I got up this morning, made some coffee, sat on the couch and just lost it again."
'TOUGH FLU SEASON' HITTING BABY BOOMERS HARD, CDC SAYS
A family member has set up a GoFundMe page to raise money for the child's funeral.
The death of Kevin Baynes, Jr. will be added to the list of pediatric deaths the Centers for Disease Control and Prevention tracks. So far, the CDC has reported 37 pediatric flu deaths in the U.S., almost double the 20 counted last year at this time.
For the first three weeks of January, the flu has blanketed every state in the U.S. except for Hawaii.