Florida woman claims she has longest tongue in the world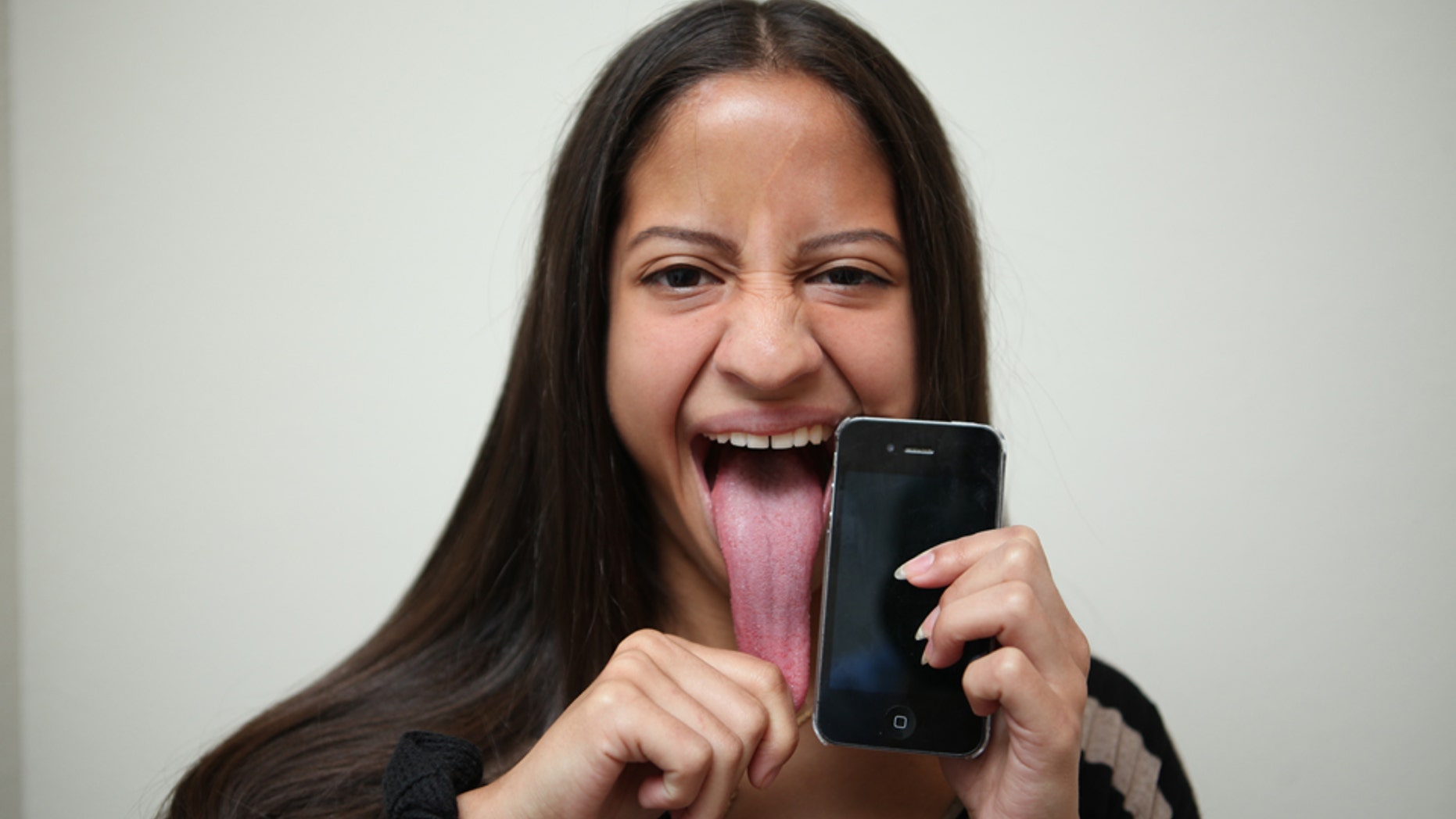 A 20-year-old Florida woman has gained an online following for being able to touch her elbow, earlobe and eye by extending her tongue.
Barcroft Media reported that Gerkary Bracho Blequett's lizard-like licking talent has attracted an online following of more than 1 million people who watch her YouTube videos.
Blequett, of Ocala, believes she has the longest tongue in the world.
"People's reactions are different," she told the news website. "Some people react like, 'That's nasty,' some people react like, 'Whoa, I wanna see it again,' and some people just get scared."
Blequett said she learned she had a gift when her friends dared her to try licking her eye.
She said the realization that she could also touch her elbow and earlobe was "shocking."
When Blequett posted a photo of herself on Instagram, she said she garnered several new followers. After some of them questioned whether her tongue was real, she posted a video to prove it. Nearly 7,000 people watched the video on Instagram and some 1 million more did so when she posted the footage on YouTube.
"A lot of people are like, 'Oh my god, you're the girl from that video,'" she told Barcroft. "It's crazy."
Next, Blequett wants to dethrone the current Guinness World Record holder for the longest tongue in the world. That person's name is Nick Stoeberl, whose tongue measures 3.97 inches long, according to Barcroft. To do so, she'd need to have a professional take an official measurement of her tongue.
Karina Blequett, Blequett's mother, has confidence her daughter will take the title.
"She is going to be very famous with her long tongue," Karina Blequett told Barcroft.