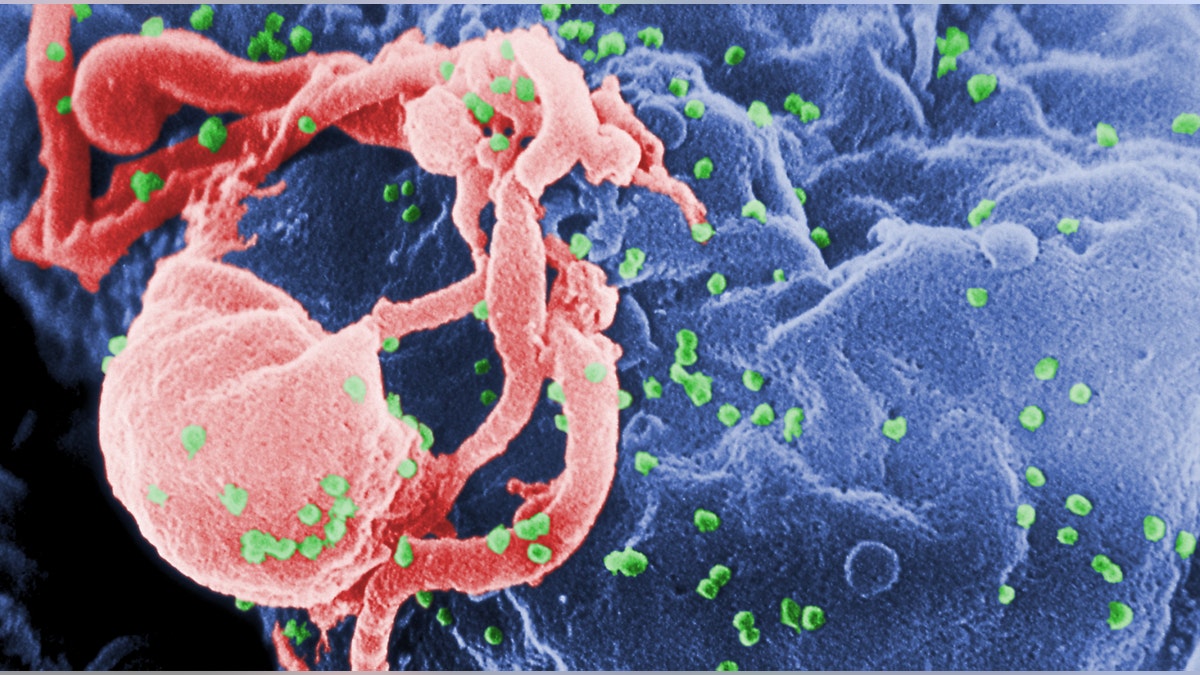 Mississippi is now the first state in the country to have a call center that provides information on a drug that helps block HIV interactions.
The new toll-free call center (1-844-YES-PREP) provides information and referrals for residents interested in taking pre-exposure prophylaxis -- also known as PrEP -- a pill taken orally every day which helps block HIV infections.
The Mississippi State Department of Health (MSDH) created the call center in collaboration with the American Sexual Health Association. Health officials hope the call center will help decrease HIV rates through the increased knowledge of available intervention options.
"PrEP is a high-impact intervention for HIV negative individuals who participate in risky behavior," MSDH state epidemiologist Dr. Thomas Dobbs told FoxNews.com. "When taken every day, PrEP can provide a high level of protection against HIV, and is even more effective when it is combined with condoms and other prevention tools."
When a Miss. resident calls the center, they are asked a series of questions— including what type of insurance coverage they have— that screen for HIV exposure, according to Olashabe Omisore, director of operations at the American Sexual Health Association.
"They also have to be willing to get tested for HIV," Omisore told FoxNews.com.
Once the agent screens the caller, they may or may not be referred to a provider who will then make the final decision if they should be prescribed PrEP, Omisore said.
Lynn Barclay, president of the American Sexual Health Association, said the call center can motivate more change nationally and bring attention to HIV prevention.
"If this goes well in Mississippi, it could very well be expanded into other cities and states," Barclay told FoxNews.com.
Nationally, Miss. had the 10th highest rate of HIV diagnosis in 2012 -- 16.5 per 100,000 persons, according to the latest 2013 data provided by MSDH. The rate among males was four times high than females, and the highest rate of HIV disease infections were among African Americans and Hispanics.
"Mississippi and a lot of low-resource states are often just under the radar," American Sexual Health Association communications director Fred Wyand told FoxNews.com. "They get overlooked very easily. This [call center] brings a message to the people there that somebody cares and is paying attention and is working on your behalf."
According to the Centers for Disease Control and Prevention (CDC), PrEP has been shown to reduce the risk of HIV infections in people who are at high risk by more than 90 percent.
The CDC defines a "high risk" person under different categories. For sexual transmission, "anyone who is in an ongoing [sexual] relationship with an HIV-positive partner," and "gay or bisexual men who have had anal sex without a condom or been diagnosed with an STD in the past 6 months" are at risk. Others are also at high risk if they have injected illicit drugs in the past six months and have shared injection equipment.
PrEP is covered by most insurance programs, and those who are not covered can talk with their health care provider about drug assistance programs that can help pay for the drug, according to MSDH.
Without insurance, out-of-pocket costs can be as high as $13,000 per year for PrEP, according to PrEPfacts.org.
The brand name for PrEP is Truvada, and the pill is manufactured by Gilead Sciences. It is the first drug approved to reduce the risk of HIV infection.
According to AIDS.gov, one million people in the U.S. are living with HIV, and one in seven of those people are unaware of their infection. Gay and bisexual men of all races are the most severely affected by HIV, and one in four new HIV infections is among youth ages 13 to 24 years.