Finally, a treatment for severe eczema. But it's incredibly expensive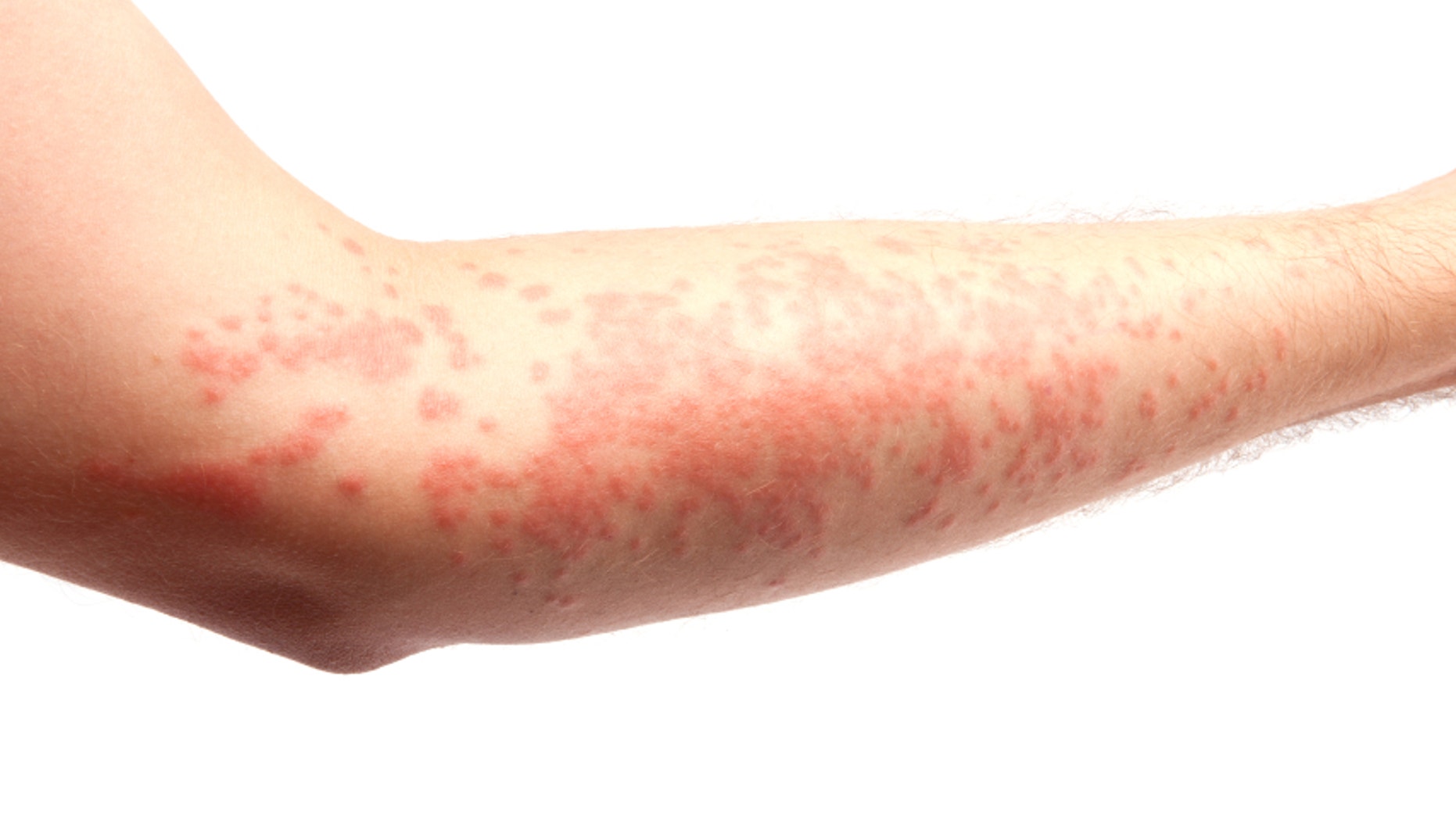 The FDA just greenlighted a drug that keeps severe eczema at bay, but it comes with a price tag so steep it's eliciting its own sort of inflammatory response from critics.
Dupixent could finally provide relief to people suffering from severe eczema—which goes beyond mere patches of itchy, dry skin and can cause sleeplessness, depression, and social anxiety—but it will run $37,000 a year.
That's actually well below the $50,000 price tag of best-selling drugs Humira and Enbrel for skin diseases such as psoriasis, reports the New York Times.
And this drug looks highly effective; in clinical trials, somewhere between one-third and two-thirds of participants enjoyed clear or nearly clear skin, reports CBS News.
"Now that I can live a normal life again, I've gotten engaged and we're getting married in August," says one study participant. The drug is administered by injection to treat adults with moderate to severe eczema using the antibody dupilumab, which binds to a protein that causes inflammation, thus preventing an outbreak.
One teacher in a clinical trial tells the Times the drug started working in five days and has changed her life, while an unaffiliated dermatologist and pediatrician calls it "groundbreaking" for a condition that "doesn't kill you, but ruins your life." In an unusual move, the company that developed the drug, Regeneron, negotiated pricing directly with insurers.
Most people with insurance won't have to pay the full price, but it's not unheard of to have to pay as much as half, or the full price until reaching one's deductible.
"Right now they have the benefit of being alone," says one analyst. "But going forward, I think there will be a lot of price competition." (This cheap and simple product helps reduce eczema in babies.)
This article originally appeared on Newser: New Treatment for Severe Eczema Making Some Cringe