Fidel Castro praises doctors fighting Ebola as Cuba sends more medics to West Africa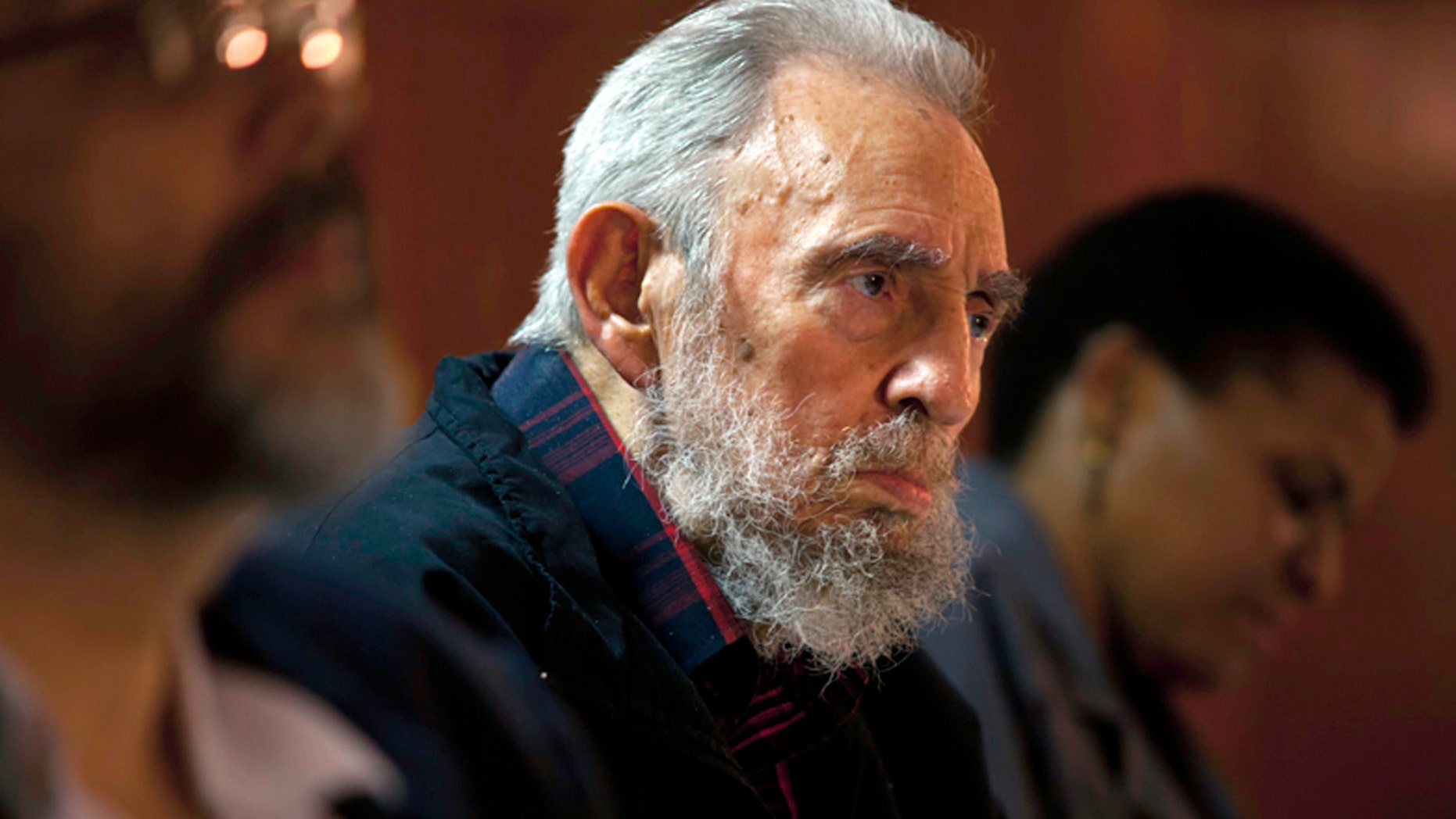 HAVANA (AP) – Former President Fidel Castro praised the Cuban doctors and nurses who traveled to Sierra Leone to combat the epidemic of Ebola and invited doctors from countries with more resources to join this effort.
A group of 165 Cuban doctors and nurses traveled to Sierra Leone on Wednesday, part of a total of 461 health workers from Cuba offered several weeks ago to go to Sierra Leone, Liberia and Guinea.
"The delivery of the first medical brigade to Sierra Leone ... is an example of a country which can boast" said Castro in an article published Saturday in the official newspaper Granma.
The article titled "Heroes of our time" is features the signature of Cuban leader in the letter and is dated October 2 at 8:47 p.m., but Castro himself explained that the newspaper asked "to publish it Saturday."
"May the example of Cuban's march to Africa also be in the hearts and minds of other physicians in the world, especially those with more resources," added the 88-year old former Cuban leader.
"There are enough doctors on the planet so that nobody has to die for lack of care," said the Cuban leader, who rescinded  power after becoming seriously ill in 2006.
Moreover, Cuban officials in the health sector stated Saturday that Cuban health workers are in 66 countries as part of a comprehensive program developed by Cuba to send medical and paramedical staff to poor countries and disaster or epidemic areas.
According to the World Health Organization, the outbreak of Ebola , the worst in the history of the virus, has sickened more than 7,000 people and caused about 3,300 deaths. The United States reported its first case on Tuesday.
After suffering a sudden illness that put him on the brink of death in 2006, Fidel Castro delegated power to his younger brother Raúl, who was elected president in 2008 and for a second term in 2013.
Follow us on twitter.com/foxnewslatino
Like us at facebook.com/foxnewslatino