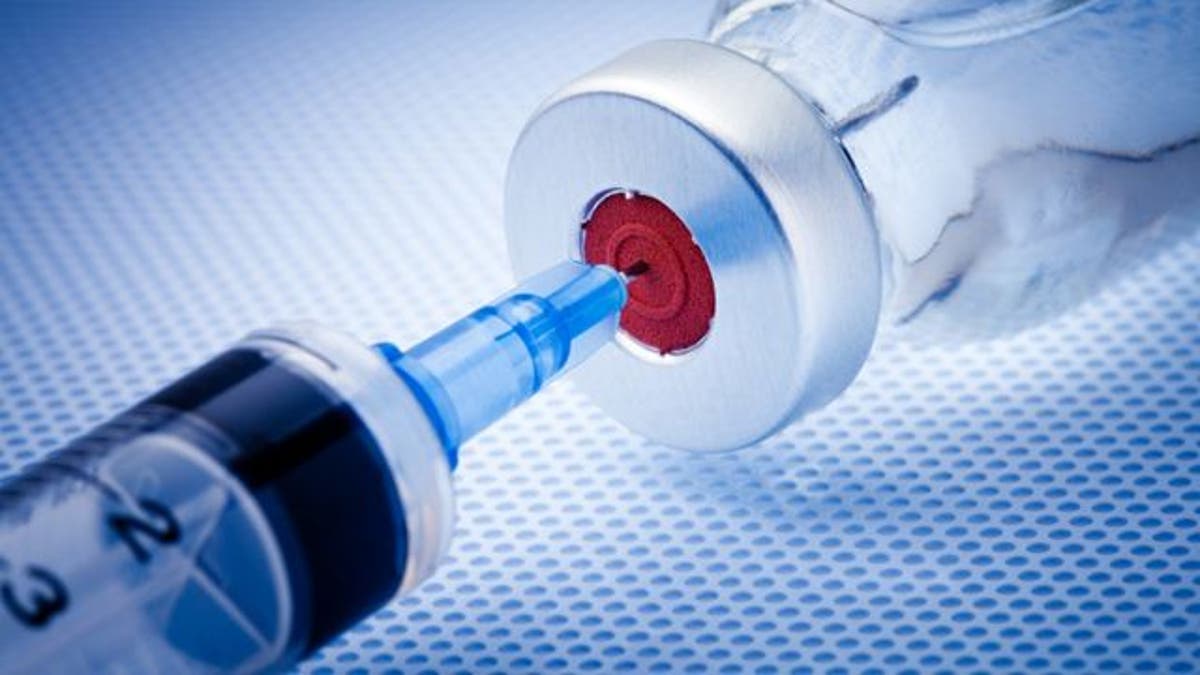 Health officials are investigating cases involving patients who suffered complications after being injected with potentially contaminated medications made by a Tennessee specialty pharmacy.
The Food and Drug Administration said Friday the problems involve seven patients who received steroid injections from Main Street Family Pharmacy, a compounding pharmacy in Newbern, Tenn.
Tennessee health officials said the pharmacy has agreed to recall all of its sterile products, which are generally injectable prescription drugs. Officials from the FDA and the Tennessee Department of Health have been inspecting the Newbern pharmacy since Wednesday.
Officials have not confirmed that the products are contaminated, but they are being treated as though they are, Tennessee Health Commissioner John Dreyzehner said in a Friday conference call.
The injections contain methylprednisolone acetate, the same drug at the center of last year's deadly outbreak of fungal meningitis. More than 55 people have died and over 740 others have been sickened after receiving contaminated injections from a Massachusetts compounding pharmacy. The steroids are typically used to treat pain.
"Based on everything we know right now, this situation does not approach the severity of the fungal infections in 2012," Dreyzehner said. But he added that it is still "very early in a rapidly evolving investigation."
Main Street Family Pharmacy said that it supports the FDA's recommendation that patients not be injected with the medications until the investigation is finished. "In its more than 17 years of operation, patient safety has always been and will always be Main Street Family Pharmacy's top priority," it said in a statement.
Federal authorities have identified five cases in Illinois and two more in North Carolina. The Illinois patients received injections at the Logan Primary Care clinic in the town of Herrin between Jan. 3 and Feb. 21, according to Illinois health officials.
All five patients from Illinois had skin infections in the hips and buttocks while at least one patient in North Carolina appears to have a fungal infection, according to the Centers for Disease Control and Prevention.
"There's no indication at this time of meningitis or other life threatening infection," said Joseph Perz, a health-care epidemiologist helping to lead the CDC's investigation.
Dreyzehner said the initial cluster of five cases involved injections into a muscular area and there were questions about whether they might have been done incorrectly.
"Until we discovered the additional two cases in a second state, there was no clear indication we might be dealing with a contaminated product," he said.
The FDA recommends doctors stop using any sterile drugs distributed by the pharmacy immediately.
Main Street Family Pharmacy is a compounding pharmacy, which means it mixes custom formulations of drugs based on doctors' specifications. Compounding pharmacies have long operated in a legal gray area between state and federal regulations. Since last year's outbreak, the FDA has stepped up inspections of compounding pharmacies across the country, triggering several national recalls of potentially contaminated medications.
The Tennessee Department of Health said it's too early to tell how many people may have received the injections under scrutiny. According to pharmacy records the drug was shipped to medical facilities in 13 states: Alabama, Arkansas, California, Florida, Kentucky, Illinois, Louisiana, Mississippi, New Mexico, North Carolina, South Carolina, Tennessee and Texas
The Main Street Family Pharmacy was licensed by the Tennessee board of Pharmacy in 1985, and later licensed as a manufacturer and distributor in 2010.
The pharmacy's licenses were placed on a 3-year probation on March 31 and it was assessed a $25,600 fine after a pair of inspections found various problems with the facility.
According to the consent order, the 2011 inspection found out-of-date medications on the pharmacy's shelves that were being used in drug manufacturing. It also found a technician who had been working without proper registration for more than four years.
When inspectors returned in November 2012 they found 109 out-of-date or deteriorated medications on the shelves, as well as other problems.
Compounding pharmacies have long been overseen by state pharmacy boards, with regulations varying widely from state to state. Over the last 20 years some compounding pharmacies have grown into larger business, operating more like manufacturers by shipping thousands of doses of drugs across state lines. The FDA has occasionally tried to assert its authority over these operations, though it has repeatedly been challenged in court by pharmacy owners.
Legislation moving through Congress would give the FDA direct oversight over these so-called compounding manufacturers, with the aim of preventing future national outbreaks tied to compounded medications. While Republicans and Democrats in the Senate have coalesced around a bill, the House has not reached any such agreement.