FDA: Sorry, camel milk is not a miracle cure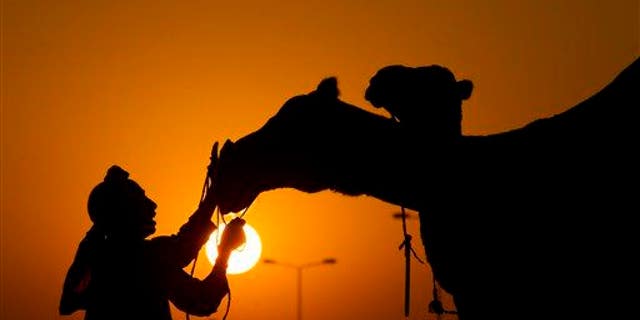 NEWYou can now listen to Fox News articles!
One of the latest, pricey health fads is camel milk, and the FDA has made clear that it's none too pleased. That's because California company Desert Farms has been boasting that its product can cure (or at least mitigate) all kinds of ailments, from allergies to Crohn's disease, reports Vice.
In a letter recently made public, the FDA warns 25-year-old founder Walid Abdul-Wahab that his company's "therapeutic claims" try to "establish that these products are drugs because they are intended for use in the cure, mitigation, treatment, or prevention of disease," and that Desert Farms needs to stop marketing the milk as a medicinal product.
The milk mostly comes from Amish farms. The FDA and CDC have "standing public warnings" against unpasteurized raw milk, reports Food Safety News. That's because pasteurization kills pathogens like E.
coli, listeria, and salmonella. And medicine, however natural, must be subject to federal safety regulations, not to mention scientific rigor. Turns out Desert Farms' claims are "completely unproven," per the Independent. The company replaced the content on its "Science & Research" page with the message: "FDA asked us to remove this page…No Joke!" However, its "About Us" section notes that camel milk is used across the globe for "complex health problems." Some are still drinking up the $18-a-pint concoction, as Kim Kardashian did on a trip to Bahrain last year.
(A recent meta study suggests probiotics may be the latest snake oil.)
This article originally appeared on Newser: FDA: Sorry, Camel Milk Is No Miracle Cure