FDA says number of new drug shortages down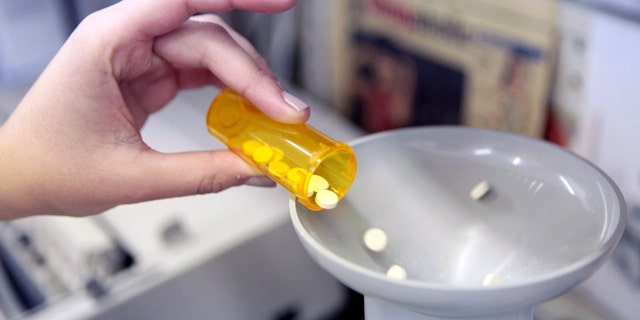 Health officials said the number of new shortages of crucial drugs used to treat cancer and other illnesses had been halved compared to a year ago, and attributed the improvement to earlier notice from drugmakers about looming supply issues.
There have been 42 newly scarce drugs so far this year, compared to 90 in the same period a year ago, U.S. Food and Drug Administration Commissioner Margaret Hamburg said on Thursday on the agency's website.
Efforts to combat shortages escalated last year when 250 medicines were in short supply, up from 56 in 2006. Some doctors have had to postpone care or use second-best drugs or more costly alternatives to compensate for shortages.
According to an FDA list, which is updated daily, there are currently about 120 drugs regarded as being in short supply.
President Barack Obama made shortages a national priority with an executive order last October, and the FDA sent letters to companies asking for voluntary notification about supply disruptions.
Early notice has helped the FDA prevent 128 shortages since then, mainly by asking other companies to boost production to make up for a competitors' shortfall. In some cases, the FDA has also approved temporary imports of drugs from abroad, or sped up new drug applications.
"Six months later, I am both amazed and delighted to see the progress that's been made," FDA Commissioner Margaret Hamburg said.
However, Hamburg said shortages of drugs like leucovorin, used in the treatment of childhood leukemia, or fentanyl, used in anesthesia, are still affecting patients, and the FDA is working with companies to resolve the issue.
U.S. lawmakers have also proposed legislation that would force companies to report all shortages or temporary supply disruptions, rather than relying on their voluntary action.
Under current law, companies must only report that they will stop making a drug if they are the only manufacturer of a critical or life-saving medication.
The legislation is expected to be part of an FDA "user fee" funding bill that is set to be voted on by Congress in the next few months.
FDA officials say a number of industry factors have created the shortages, including a consolidation of generic drugmakers, manufacturing problems that have shut down multiple plants or production lines and the decision by some manufacturers to stop producing a treatment when profit margins erode too far.
Generic drugmakers like Hospira Inc and Teva Pharmaceutical Industries say they are building new facilities as a back-up for future shortages, but it may take a year or more for the effects to be felt on current production.