FDA: Evergreen Produce Sprouts May Carry Salmonella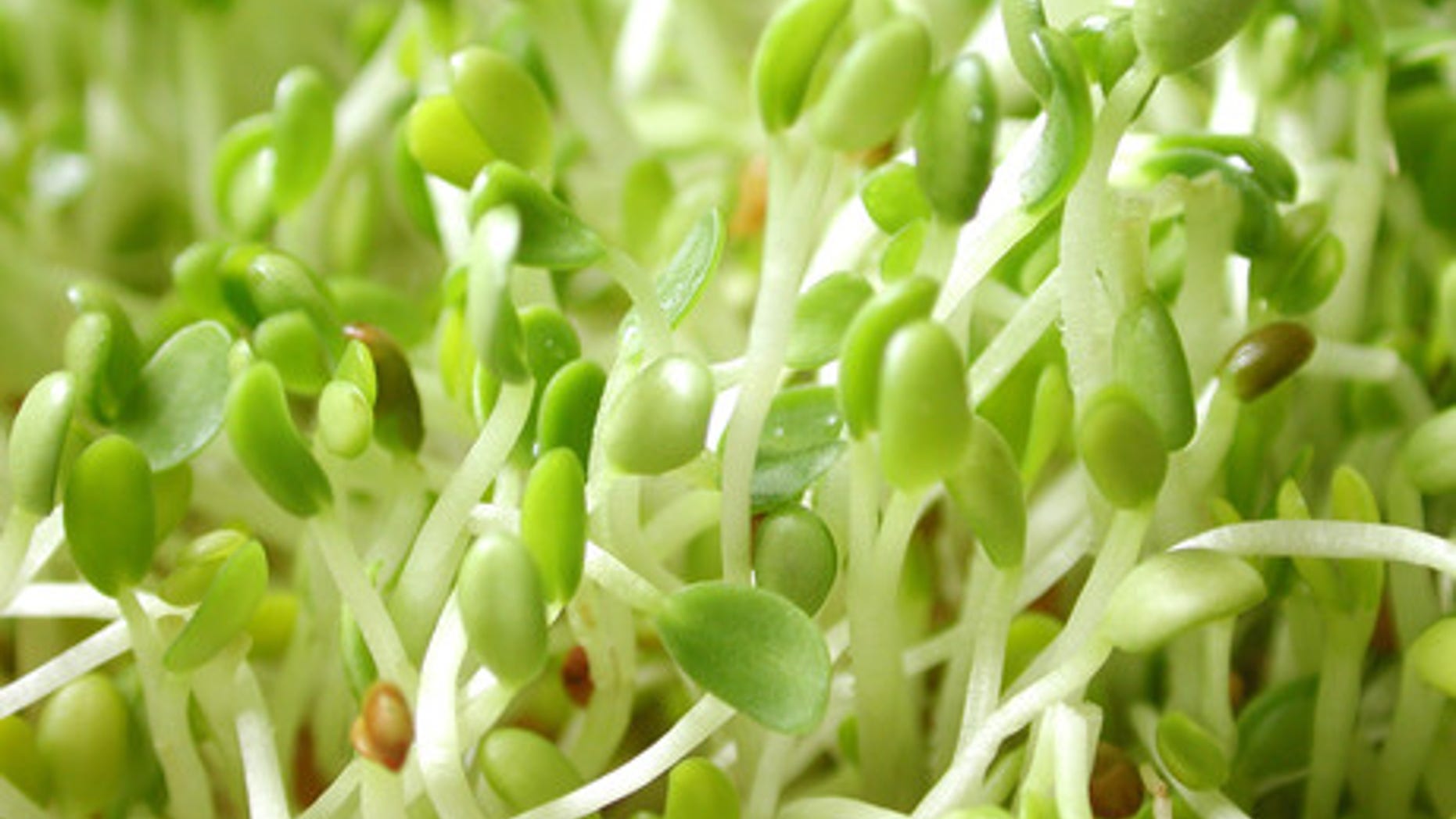 U.S. health regulators advised people not to eat alfalfa or spicy sprouts under the Evergreen Produce brand on Monday as they investigate a possible link to a salmonella outbreak in five U.S. states.
The outbreak of Salmonella Enteritidis, which is not linked to Europe's recent foodborne illnesses involving sprouts, has so far caused 20 reported cases, including one hospitalization, in Idaho, Montana, New Jersey, North Dakota and Washington, according to the U.S. Food and Drug Administration.
Raw or lightly cooked sprouts have been linked to at least 30 reported U.S. outbreaks of foodborne illnesses since 1996, mostly salmonella and E. coli, according to the FDA.
On Monday, Dutch and British health officials issued a similar warning about sprouts after scientists connected an outbreak of E. coli in France to a highly toxic one in Germany that has killed 43 people.
The five-state U.S. salmonella outbreak may be linked to sprouts sold in plastic bags labeled "Evergreen Produce" or "Evergreen Produce Inc." The infection commonly causes diarrhea, fever and abdominal cramps in the first few days after eating a contaminated product.
Efforts to reach the makers of the investigated sprouts were not immediately successful.
Salmonella infection is the most common U.S. foodborne illness. It is linked to contaminated meats, produce and processed foods, and continues to strike the country as often as it did 15 years ago. Last year, it caused nearly 2,300 hospitalizations and 29 deaths. One outbreak led to a recall of nearly half a billion eggs.