FDA approves new arthritis drug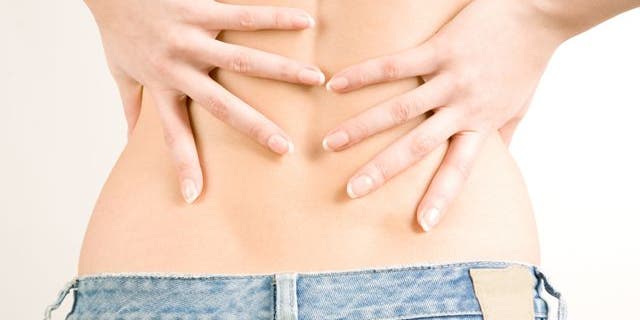 U.S. regulators on Tuesday approved Pfizer Inc's Xeljanz treatment for rheumatoid arthritis, one of the company's most potentially lucrative experimental drugs, which is now poised to compete with Abbott Laboratories Inc's top-selling Humira.
The U.S. Food and Drug Administration said it had approved Pfizer's pill for patients with moderate to severe rheumatoid arthritis who have not benefited from or been able to tolerate the standard oral treatment, methotrexate. Xeljanz can be used by itself or in combination with methotrexate and certain other standard treatments.
Industry analysts have predicted Pfizer's drug, which works differently from current treatments and is better known by its chemical name tofacitinib, could eventually capture annual sales of up to $3 billion. The revenue is sorely needed, amid plunging sales of its Lipitor cholesterol fighter and other Pfizer medicines facing cheaper generics.
As a twice-daily pill, Xeljanz could prove more attractive to some patients than Abbott's $8 billion-a-year Humira, which is given by injection every other week.
But Abbott has said Humira sales will continue growing by leaps and bounds, despite competition from Xeljanz.
"It is understandable why (new) patients might prefer an oral therapy versus one that requires needle-based delivery," Sanford Bernstein analyst Tim Anderson said in a research note. He added that patients already benefiting from other medicines are unlikely to switch to a new product.
The FDA approved a 5 milligram dose of Xeljanz, given twice a day. But the agency said further safety data are needed to assess a 10 milligram, twice-daily dose, that Pfizer had also put before regulators.
Anderson said Xeljanz will likely cost $25,000 a year, in line with injectable medicines. Besides Humira, the injectables include Amgen Inc's Enbrel and Johnson & Johnson's Remicade -- all three of which work by blocking a protein called tumor necrosis factor.
Anderson predicted the Pfizer pill, approved two weeks before Wall Street expected, will generate peak annual sales of at least $2.5 billion. Sales could be considerably higher, he said, if Xeljanz is also eventually approved for psoriasis, inflammatory bowel disease and other inflammatory conditions.
Rheumatoid arthritis and related diseases have been one of the most lucrative segments for drugmakers, with more than $20 billion in annual sales.
Rheumatoid arthritis is an autoimmune disease in which the body's immune system mistakenly attacks healthy tissue, causing inflammation and pain in the joints. It affects an estimated 1.5 million Americans, the FDA said.
An estimated 30 percent to 40 percent of patients with rheumatoid arthritis do not respond to available drugs, meaning there is room for other options.
Pfizer's drug works by blocking molecules called Janus kinases which are linked to joint inflammation. The drug was associated with an increased risk of serious infections, tuberculosis, cancers and lymphoma. Humira, Embrel and Remicade also make patients more prone to serious infections and other complications.
The FDA said it approved the drug with a risk evaluation and mitigation strategy, requiring safety information on the drug's package insert label and a communication plan to inform healthcare workers about its risks.
The agency is also requiring Pfizer to conduct a postmarketing study to evaluate the drug's long terms effects on heart disease, cancer and serious infections.
Pfizer shares rose 1.5 percent in after-hours trade to $25.09.