FDA approves first appetite-stimulating drug for dogs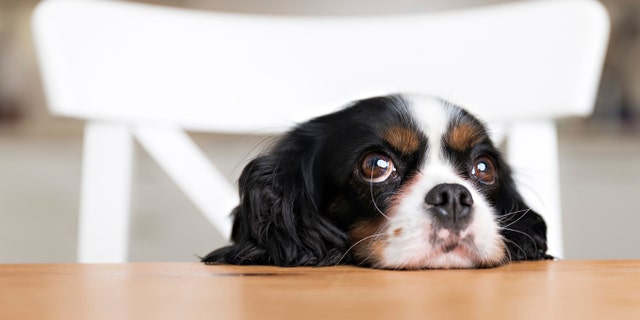 NEWYou can now listen to Fox News articles!
The U.S. Food and Drug Administration approved the first drug to stimulate appetite in dogs, Aratana Therapeutics Inc, which developed the treatment, said on Tuesday.
The drug, Entyce, is a flavored oral liquid that works by mimicking ghrelin, the hunger hormone, and will be launched by February 2017, the company said.
Nearly 10 million dogs suffer from a lack of appetite, Chief Executive Steven Peter said in a statement.
Earlier this year, Aratana secured regulatory approval for Galliprant, a therapeutic designed to control pain and inflammation associated with osteoarthritis in dogs.
The company's drug pipeline includes a string of experimental drugs for pets, with serious medical conditions such as cancer, viral diseases and allergies.
The Kansas City-based company's shares were trading up about 10 percent at $6.68 after the bell.