FDA advisers back MannKind's inhaled diabetes drug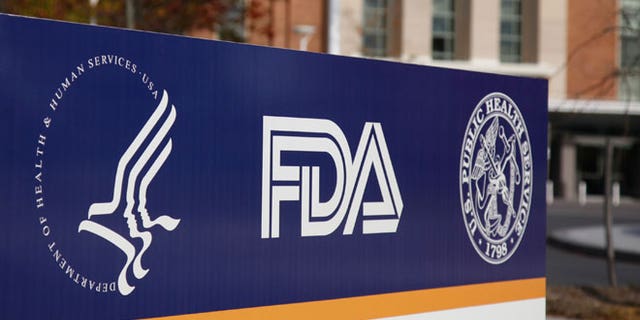 U.S. health advisers on Tuesday recommended approval of MannKind Corp's inhaled diabetes drug, and said the experimental treatment could help some patients, especially those wary of needles typically used with traditional insulin therapy.
The Food and Drug Administration's panel of outside advisers said that while the therapy, called Afrezza, did not appear as beneficial for adults with type 1 diabetes, it was clearly safe and effective for those with the more common type 2 form of the chronic disease.
Overall, it voted 13-1 to recommend approval for patients with type 1 diabetes and unanimously backed it for those with type 2, adding that longer-term studies would still be needed to monitor possible side effects such as lung cancer.
According to the American Diabetes Association, more than 25 million U.S. children and adults have diabetes, a chronic condition that affects insulin needed for digestion and impacts blood sugar levels. Just 5 percent of those - mostly children and young adults - have type 1 diabetes where the body does not make insulin. The rest have type 2, which is caused as the body slowly stops responding to insulin and is caused by overeating, a lack of exercise and other factors.
If left unchecked, complications can include blindness, kidney failure and other problems.
The panel's recommendation paves the way for final approval later this month of the whistle-sized device and sent shares of the company soaring in after-hours trading.
The FDA, which does not have to follow its panel's advice, is expected to make its approval decision by April 15.
"There is a very important need for new treatment options," said panel chairman Robert Smith, an endocrinologist and professor of medicine at Brown University, adding that the therapy would not be suitable for all patients.
Overall, the panel of outside advisers agreed with the drugmaker's argument that the novel inhaler offered a crucial alternative for many diabetics whose current treatment involves painful and cumbersome injections.
Panelists said the device could be especially helpful for type 2 diabetes patients, many of whom are older and may have problems giving themselves shots because of poor eyesight or arthritis in their hands. It could also help those who have an extreme phobia of needles, they said.
Panelists expressed some concerns over data that showed the drug did not work any better than traditional insulin in patients with type 1 diabetes, also known as juvenile diabetes. But having a more convenient insulin option could help some younger patients manage their disease, they said.
In a statement after the panel's vote, MannKind welcomed the advisers' support. This is the company's third time seeking FDA's approval of the drug, which it wants to market as rapid-acting mealtime insulin therapy.
Shares of the company rose 124 percent to nearly $9 in after-hours trade on Tuesday on Nasdaq after earlier being halted pending the outcome of the FDA panel's vote. They closed at $4.02 on Monday.
The Valencia, California-based drugmaker told the panel its inhaler delivers more effective, rapid-acting insulin than injectable products offered by Eli Lilly and Co and Denmark's Novo Nordisk.
If approved, Afrezza would be the first inhaled insulin therapy available in the United States since 2006 when the FDA approved Pfizer Inc's Exubera, a bulk inhaler that was discontinued by the company after weak sales. Later, data showed a potential but unproven link between Exubera and lung cancer.
Panelists said the were mindful of Exubera's history as FDA staff reviewers pointed to four cases of lung cancer found in patients during MannKind's latest trials.
The advisers said there was not enough data on the potential cancer risk and called for more long-term study of Afrezza if the FDA approved the drug.
"I don't think we have enough information to feel confident that it's not an issue," panelist Eva Szabo, head of lung cancer prevention research at the National Institutes of Health's National Cancer Institute. "So the concern remains there."