FBI looking for Arizona women performing illegal butt-enhancement injections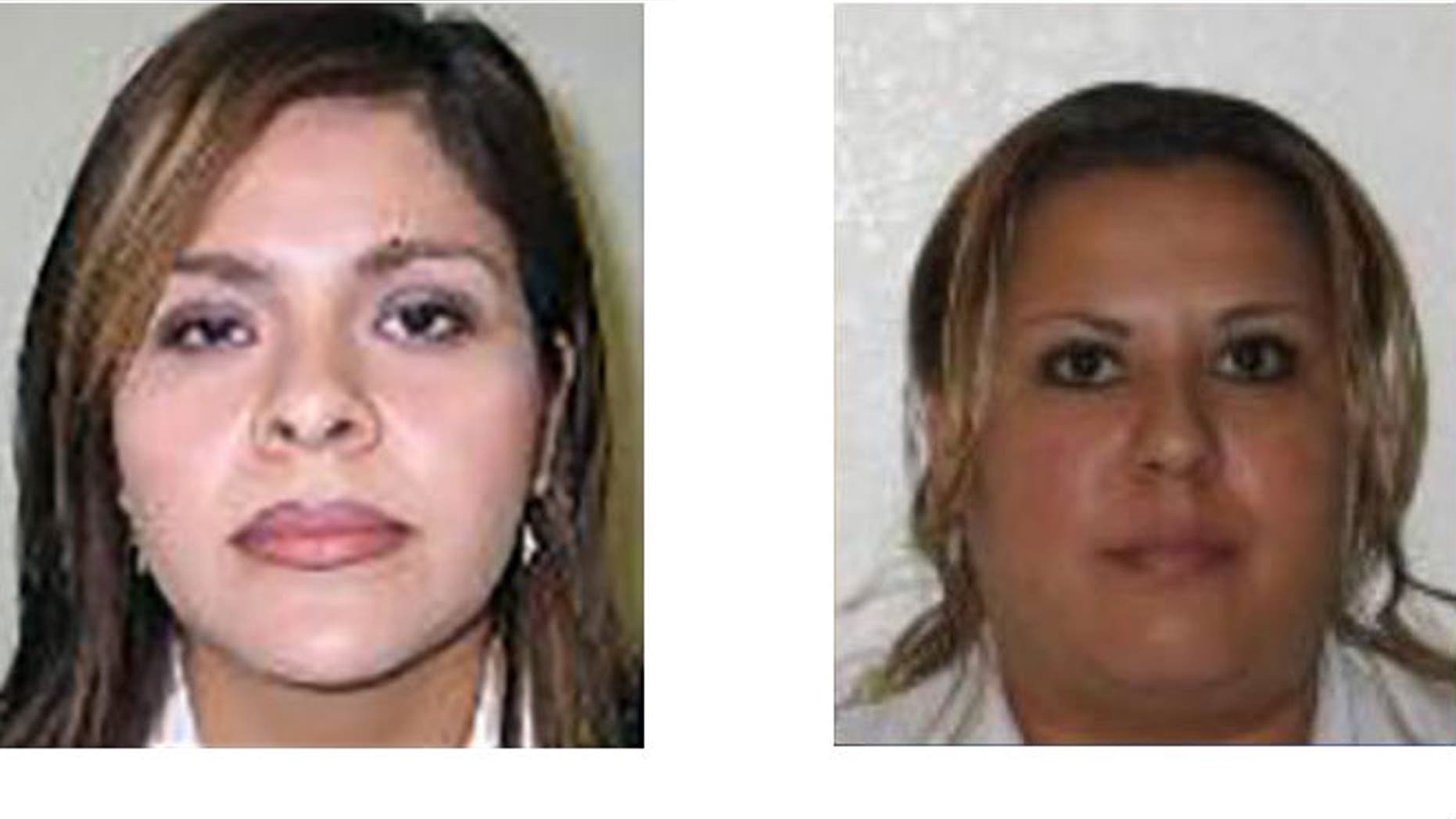 The quest for a perfect body is putting women in Tucson, Ariz., in danger. 

The FBI is currently trying to locate Ivonne Clarisa Ceballos Tapia and Perla Guadalupe Rubio Prado. The two women are accused of performing illegal buttock injections with polyacrylamide hydrogel, a watery gel not approved by the U.S. Food and Drug Administration (FDA).

The FBI Phoenix office, the Arizona Attorney General's Office and the Arizona Health Care Fraud Task Force are also trying to identify potential patients.

"Polyacrylamide hydrogel is banned in the United States and should not be used in any medical procedure, including cosmetic surgical injections," said FBI Special Agent Perryn T. Collier in a press release.  

Anyone treated by Tapia and Prada is asked to seek medical attention by a licensed and certified doctor. 

"Those who believe they may have been patients of Ms. Tapia and/or Ms. Prado are being encouraged to come forward, not only to aid investigators, but potentially seek services through our Victim Witness Assistance Program," Collier said.

Dr. Ara Philipossian, a chemical engineering professor at the University of Arizona, said there have been numerous reports of patients suffering from painful lumps and masses on areas where the substance was injected.

"Although some studies have indicated polyacrylamide hydrogel to be a well-tolerated product, many more studies have shown that numerous adverse events occur after its use," Philipossian said. "These include hematoma, gel accumulation, asymmetry, infection, host tissue reaction mostly in the form inflammation, gel migration and gel induration."

The 'backdoor butt job' craze spreads much further than the Southwest. Deaths from illegal buttocks injections have been reported in Alabama, Georgia, Florida, Pennsylvania, Nevada and New York.

"People often try to find the cheapest procedures, and will even go so far as to leave the country. But these places aren't using FDA-approved injectables," Ellie Grigorian, of the Body Sculpting Center in Scottsdale, Ariz., said.  

Grigorian says it is possible to get a bigger butt the safe way, and there are several board-certified surgeons legally performing these procedures nationwide.