Fatal accidents involving drugs surpasses alcohol-related crashes: report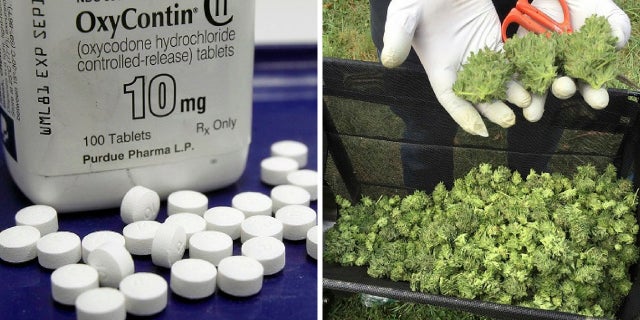 A new report published Thursday found that fatal car crashes involving marijuana, opioids and drug use have increased over the past decade and surpassed incidents related to alcohol.
The study by the Governor's Highway Safety Association stated alcohol was involved in 38 percent of fatal accidents in 2016. Meanwhile, 44 percent of "fatally-injured drivers" tested positive for drugs, a statistic up 28 percent from 2006.
The report found that 38 percent of the drivers killed tested positive for marijuana, 16 percent were positive for opioids and 4 percent had a combination of both.
PARENTS FACE CHARGE AFTER GIVING TEEN MARIJUANA TO TREAT ALLEGED SEIZURES
"We definitely see states liberalizing marijuana laws. There are more prescriptions of drugs than ever before and we are in the midst of an opioid crisis," Russ Martin, the director of government relations for the Governor's Highway Safety Association, said.
Experts told CBS Philly it was difficult to determine and test if a driver was under the influence of drugs.
CANCER GROUP SAYS COLON SCREENING SHOULD START AT 45, NOT 50
"Right now, we don't have a nationally agreed upon way to test drivers for drug impairment similar to a breathalyzer or blood test for alcohol," Martin said.
Officers were being trained on how to determine better if a driver could be under the influence of drugs to decrease the number of deaths.