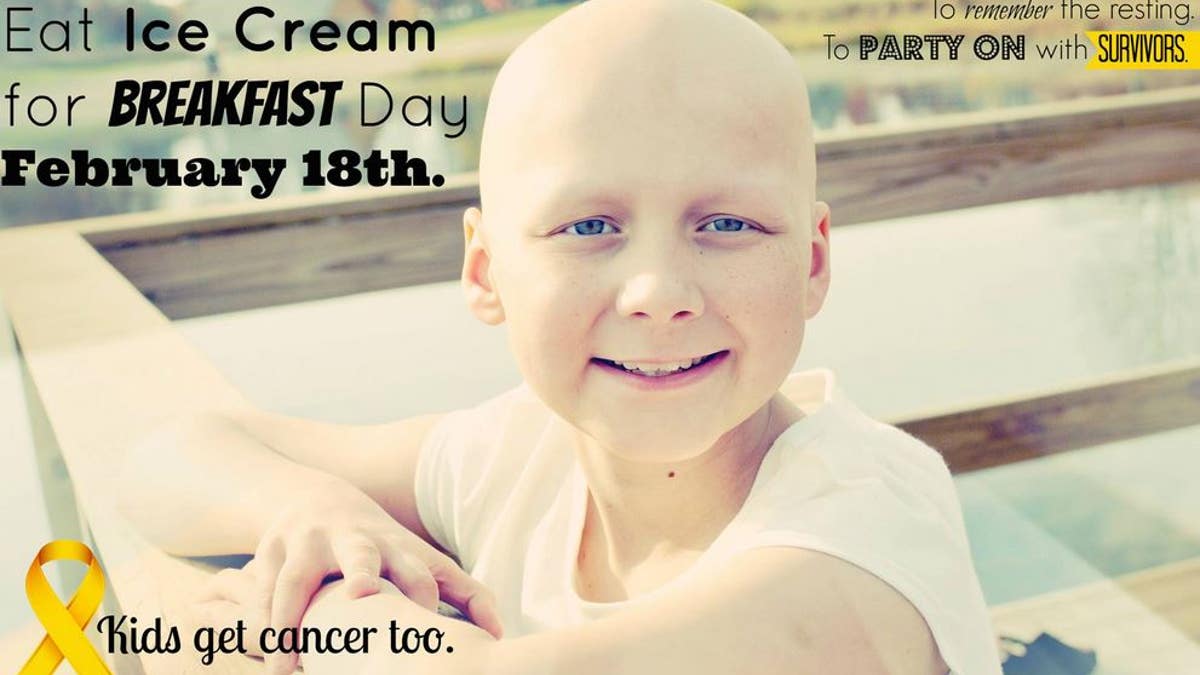 A Minnesota family says they are overwhelmed by the amount of people participating in "Eat Ice Cream for Breakfast Day" meant to honor their daughter who died of cancer, and other pediatric patients fighting the disease.
Malia Grace was just 9 when she died in December 2010 after a 14-month battle with cancer. In 2013, her family decided to honor her with about 50 family and friends joining a virtual birthday party for Malia and sharing photos of themselves eating ice cream on Facebook, MyFoxDetroit.com reported.
"In the creative style of her spirit, people sent silly, crazy and smiling pictures from malls, drive-thrus, kitchen tables, couches and cars," Annette Peterson, Malia's mother, told MyFoxDetroit.com. "They were silly and crazy and smiling and laughing in every single picture, and as I sat in front of our computer screen at home the tears fell."
Since then, "Eat Ice Cream for Breakfast Day" has become an international event, with people from more than 83 countries partaking in the social media sharing this year.
"For those close to us it's about celebrating Malia's birthday, but in grand Malia style it's become so much bigger than our little family," Annette told the news station. "There are now people literally around the world who are going to join us in eating ice cream to honor, cheer on and remember all the childhood warriors they know," she said.
"Eat Ice Cream for Breakfast Day" is being celebrated on Feb. 18, 2015, and even actor Kevin Bacon sent in a photo for it. Participants are being asked to share their photos using the hashtags #icecreamforbreakfast and #kidsgetcancertoo.