Family brings 'Frozen'-themed school dance to living room for daughter battling rare condition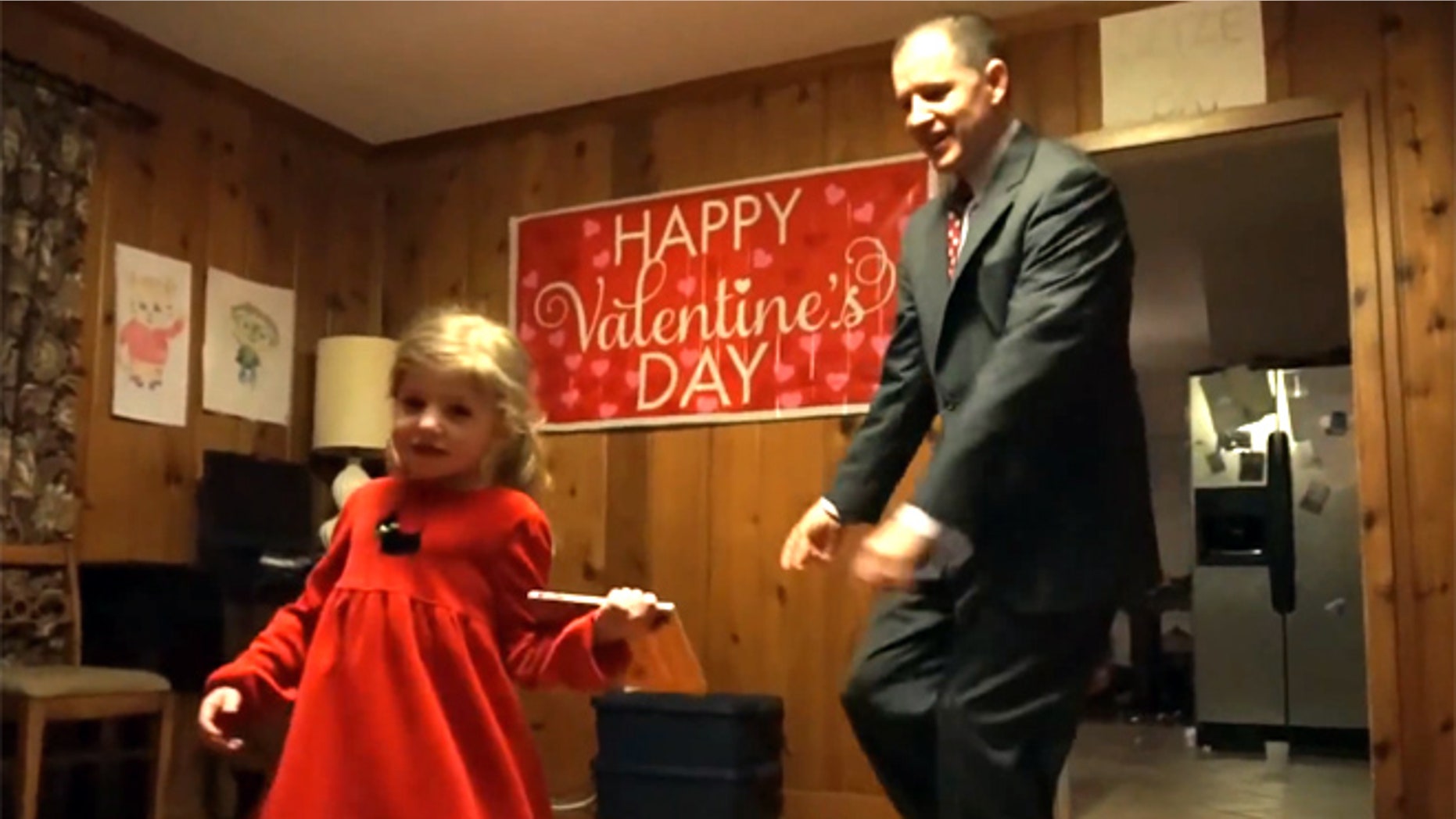 A South Carolina family who has been self-isolating for the past nine months due to their daughter's rare condition brought the "Frozen"-themed Valentine's Day school dance she was missing out on to their living room.
Eliza O'Neill, 5, was diagnosed with Sanfilippo syndrome, type A, in 2013. Children with the disease lack an enzyme necessary for normal cellular function, which eventually causes a lethal buildup of a toxic material called heparin sulfate.
Patients eventually develop learning disabilities and behavior problems in addition to the pain and suffering that come with the diagnosis. Doctors told Eliza's parents she will soon lose the ability to talk, walk and eat on her own.
Glenn and Cara O'Neill, Eliza's parents, decided to enter a self-imposed quarantine to protect Eliza from outside illnesses. They also don't want to risk Eliza building immunity to the AAV9 virus, which she will be given as part of a clinical trial they are anxiously awaiting to begin.
"We have heard from other parents who have children with Sanfilippo that if their child gets sick at this critical age, it could accelerate their Sanfilippo symptoms," Cara, 40, told PEOPLE.
"We think about how we are keeping our daughter at home during the days which could be the best she ever has," Glenn, 42, told the magazine. "We can't take her to the zoo or the playground and she isn't in school with other kids."
The family also had to take Eliza's older brother, 8-year-old Beckham, out of class.
"I don't want her to have Sanfilippo anymore," he told PEOPLE. "It messes up her brain and I want her brain to be normal."
The O'Neills are aware of what the children are missing by not being in school with their friends, so when it came time for the "Frozen"-themed Valentine's Day dance, decided to bring it home to them.
"We got dressed up and had a dance party," Glenn told PEOPLE. They took pictures by Valentine's Day decorations and had dance competitions in the living room.
"I can't say if looking back one day I would regret anything we have done for Eliza and Beckham," Glenn told the magazine. "We constantly make sure we both still agree that this is the right move," he said.
While there is currently no cure for the disease, researchers at Nationwide Children's Hospital in Columbus, Ohio have found a potential gene therapy to eradicate the herapin sulfate buildup.
The O'Neills have been fundraising since Eliza's diagnosis to enroll her in the clinical trial, and met their goal of $1.8 million, but there have been problems with the drug's production.
"This is our only chance," Glenn told PEOPLE. "Not only for Eliza, but other children with Sanfilippo."
Sanfilippo Syndrome-Type A occurs in about 1 in 70,000 births and most children diagnosed with the disease die by the time they are teenagers.