Families speak out against doctor who said 'death from cancer is the best'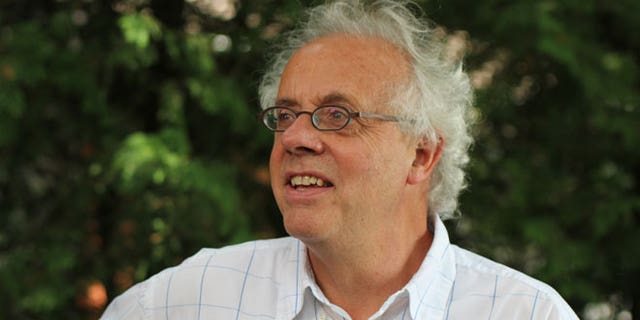 NEWYou can now listen to Fox News articles!
Cancer sufferers are firing back at a British doctor who wrote in an esteemed medical journal on Wednesday that dying of cancer is preferable to other causes of death, news.com.au reported.
Dr. Richard Smith, an honorary professor at the University of Warwick, raised eyebrows this week when he wrote on the British Medical Journal's blog that "death from cancer is the best" because it isn't sudden. He argued that cancer victims who die of the disease have time to say goodbye to their loved ones, check off bucket list items, and get their affairs in order.
Any pain from cancer would be relieved by "love, morphine and whisky," he said, and he called for scientists to cease spending billions of dollars to find a cure. He is the former editor of the journal.
According to a new study by the American Cancer Society, cancer is projected to kill nearly 590,000 people in the United States in 2015.
Cancer sufferers and their loved ones sounded off to news.com.au and rebutted Smith's remarks.
"I was stunned that someone with his background and in his profession could make such a statement," Tracey Rethamel, who beat cancer when she was younger, told the news website.
"Being a doctor, you'd assume he would've been in children's cancer wards and witnessed the pain," she added. "As a mother who is seeing the suffering and heartache, it's really hurtful."
Rethamel's daughter Lucy, 8, was diagnosed with cancer— acute lymphoblastic leukemia— in February 2014. She spent nine months undergoing chemotherapy.
Rethamel questioned whether Smith had witnessed cancer patients battling the disease, and she speculated whether her daughter's future would be as bright without cancer research.
Tamsyn Kiely, whose son Anthony also has acute lymphoblastic leukemia, echoed Rethamel.
"If it wasn't for research, we would've lost Anthony in six-to-12 weeks," Kiely told news.com.au.
Josie Thompson, a Childhood Cancer Support ambassador, said she was disheartened by Smith's comments, which she described as insensitive.
"I feel really disappointed that someone in his profession would say that," she said.