Face transplant recipient meets donor's sister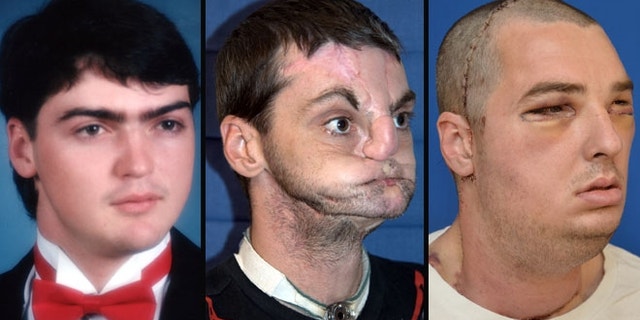 Rebekah Aversano was meeting Richard Norris for the first time, but she had seen his face before — on her brother.
After Aversano's brother, Joshua, was tragically killed in a car accident in 2012, their family made a decision that changed Norris' life.
Norris, 39, had been horribly disfigured 15 years earlier in a shotgun accident that blew away his lips, teeth, nose and much of his upper and lower jaws.
Norris had volunteered for a risky and ground-breaking transplant surgery.
Three years ago, Aversano's family gave him Joshua's face.
"Do you mind if I touch it?'' Aversano said when they met at Norris' Virginia home for the first time in a one-on-one recorded by "60 Minutes Australia."
"No, not all all," Norris said.
"Wow,'' she said after stroking his new cheek. "This is the face I grew up with."
Click for more from The New York Post.