Experts question ethics of placebo drug trials in case of Ebola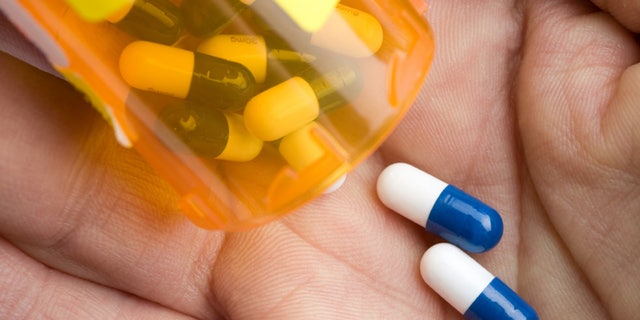 A group of influential health experts has argued the standard practice of using placebos in drug trials would be unethical in the case of experimental medicines for Ebola, given that the world is in the middle of a deadly epidemic.
aced with a disease with a death rate of between 40 and 90 percent, randomized controlled trials (RCTs) -- where patients are assigned to get either the drug or a dummy pill -- would be unfair and ethically unacceptable, according to the disease specialists from Europe, Africa and the United States.
"We accept that RCTs can generate strong evidence in ordinary circumstances; not, however, in the midst of the worst Ebola epidemic in history," experts including David Heymann, head of the Chatham House Center on Global Health Security, wrote in a letter to the Lancet medical journal.
Some trials of potential Ebola treatments or vaccines in West Africa have just begun, or are due to start in the coming months, and the World Health Organization (WHO) has said it hopes some medicines may start to be deployed in the West Africa outbreak early next year.
A different group of disease experts last month argued in a letter to the Journal of the American Medical Association that experimental Ebola drugs were best tested in normal RCTs.
A similar debate is going on in the field of cancer drugs, where researchers increasingly question whether randomization -- where some patients are given a treatment and others get a "control" substance for comparison -- makes sense in patients with an incurable disease.
In cancer, new trial designs are being pioneered that allow faster testing on experimental medicines in smaller, more targeted groups, potentially shaving major costs and significant time off the usual drug development process.
The Ebola expert group writing in the Lancet -- which also included Peter Piot, a professor and director at the London School of Tropical Medicine who was one of the discoverers of Ebola -- stressed that "the urgent need is to establish whether new investigational drugs offer survival benefits" and therefore which, if any, should be recommended by the WHO to save lives.
"We have innovative but proven trial designs for doing exactly that," they wrote. "We should be using them, rather than doggedly insisting on gold standards that were developed for different settings and purposes."
The Ebola epidemic has infected almost 8,400 people so far and killed more than 4,000 of them, mainly in Guinea, Sierra Leone and Liberia.
One potential drug trial design that would avoid using placebos would be to test two experimental drugs at the same time by giving one to one group and another to a separate group.
"In cancers with a poor prognosis for which there are no good treatments, evidence from studies without a control group can be accepted as sufficient for deployment, and even for licensing by regulators, with fuller analysis following later," the experts wrote.
"There is no need for rules to be bent or corners to be cut: the necessary procedures already exist, and are used."
The WHO has approved the use of experimental drugs for Ebola in the hope they might help some people infected in the outbreak which has been raging since March.
Several patients have already been given experimental drugs including ZMapp, made by Mapp Biopharmaceutical in the United States, TKM-Ebola made by Canada's Tekmira, and brincidofovir, made by the U.S. company Chimerix.
But since only a tiny number of patients have been treated and some of those treated died and some survived, doctors don't know for sure if they work.
In the letter to JAMA, disease experts argued that conducting RCTs was the only way to "maximize lives saved in the present epidemic and ensure knowledge gains for the next".
Heymann, Piot and 15 other signatories to the Lancet letter said: "We disagree".
"No one insisted that western medical workers offered ZMapp and other investigational products were randomized to receive the drug or conventional care plus a placebo," they wrote.
"None of us would consent to be randomized in such circumstances."