Exercise, Vitamin D Tied to Fewer Falls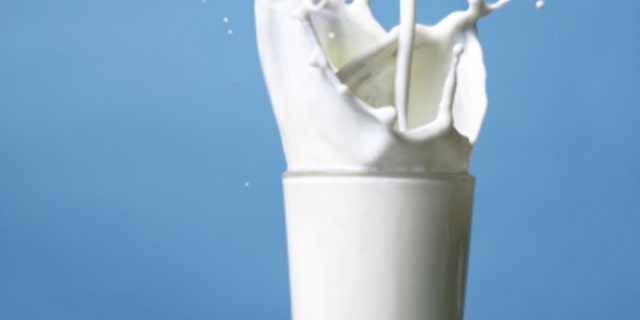 Vitamin D supplementation and exercise may help prevent older men and women from falling, suggests a new review of 54 studies by the U.S. Preventative Services Task Force (USPSTF).
Falls are the leading cause of death, disability and loss of independence for people 65 years and older. About one in every three adults in this age group who are not institutionalized will fall in a given year. More than $20 billion in annual health care costs may be associated with those events.
"The number of falls among older adults is increasing significantly every year, and it's not because the percentage who fall is increasing. Rather, it's because the number of older adults is growing and will continue to grow," lead researcher Dr. Yvonne Michael of Drexel University in Philadelphia, told Reuters Health.
"Understanding how to prevent falls is crucial," added Michael, who started the review while at Kaiser Permanente Center for Health Research, in Portland, Oregon.
Michael and her colleagues set out to determine what interventions might be useful for primary care physicians to prescribe to their older patients. They identified 54 relevant studies, which included a total of more than 26,000 participants.
Getting exercise and taking vitamin D supplements appeared to offer the most potent prevention among the interventions investigated, which also included vision correction and modifying the home environment, report the researchers in Annals of Internal Medicine.
No risks of other physical harms were found to be associated with any of the strategies.
Exercise, on average, cut the seniors' risk of falls by 13 percent. Specific interventions ranged from programs that improve balance, strength and flexibility to weight training, general physical activity such as walking or aerobics.
Vitamin D supplementation, with or without calcium, reduced the risk of falling by an average of 17 percent. Half of the trials used daily doses above 800 international units(IU).
A previous review had found vitamin D to be ineffective in preventing falls. However, Michael pointed out, one of the large studies included in that analysis was determined not to be of high enough quality to be incorporated into the new review. In its place, the researchers included four other studies they deemed more appropriate.
"We need to do more study," Michael said. "But, on the basis of this review, I think there is fairly stable evidence that physicians can successfully reduce the percent of (those who fall) through vitamin D supplementation."
The researchers acknowledge some limitations to their review, including the issues inherent in any effort to combine results from multiple studies, such as a lack of consistency in terminology, interventions and measurements.
The current findings will serve as the basis for recommendations from the USPSTF, an independent panel of experts in prevention and evidence-based medicine. A draft, expected soon, will be available for public comment before becoming finalized.
In an accompanying article in the same issue of the Annals, researchers addressed the unique challenges in formulating any prevention-related recommendations for older adults.
"As we age, prevention is no longer a 'one size fits all' endeavor," lead author Dr. Rosanne Leipzig of the Mount Sinai School of Medicine, in New York City, told Reuters Health in an e-mail.
Older men and women are often burdened by an array of complicating conditions and other issues.
"We can't point to just one thing that is the cause of a fall in an older adult. A number of factors can come together to lead to a fall," added Michael. "Still, there are still some things that physicians are able to recommend or prescribe to their patients."
"Hopefully this will make it easier for physicians to make treatment plans that include exercise and vitamin D, and will be covered by insurance," she said.