Even after noncardiac surgery, heart attacks and strokes may be a risk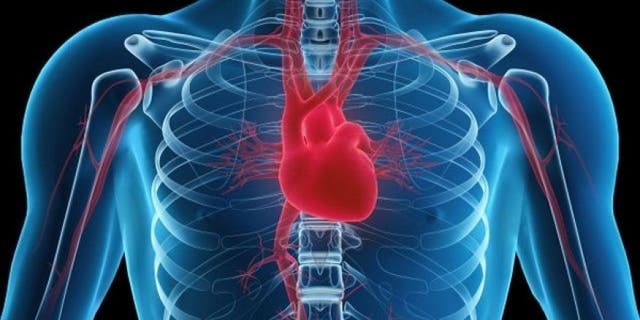 A new study is shedding light on the risk of heart attack, stroke and death among patients who are hospitalized for surgery that doesn't involve the heart.
These complications occur in 1 in 33 - or 3 percent - of hospitalizations for noncardiac surgery in the United States, researchers found.
"Given that more than 300 million noncardiac surgeries are performed worldwide each year, this is a situation that physicians encounter commonly," said study author Sripal Bangalore of the New York University School of Medicine in New York City.
"Although the focus is on preventing death (during surgery), this study emphasizes the need to think about stroke outcomes," Bangalore told Reuters Health. The risks are higher, he added, with surgery in the chest or on major blood vessels, or with organ transplants.
Bangalore and colleagues analyzed data from more than 10 million hospitalizations between 2004 and 2013, looking for heart attacks, strokes and death after surgeries that weren't heart-related. They saw these complications in more than 317,000 cases, or about 3 percent.
The rates were highest during hospitalizations for vascular, thoracic and transplant surgeries, at 7.7 percent, 6.5 percent and 6.3 percent, respectively. Patients undergoing obstetric and gynecologic surgery had the lowest risk, the authors report in JAMA Cardiology.
Patients who had one of these complications were generally older, more likely to be male and more likely to have cardiovascular risk factors such as obesity, tobacco use, alcohol abuse, hypertension, diabetes and kidney disease. In addition, non-Hispanic blacks had the highest rates of stroke and death following surgery.
The research team estimates that about 150,000 heart attacks and strokes occur each year in the U.S. following noncardiac surgery.
"Surgery is important, and there's no doubt that it improves quality of life for those with cancer, joint issues and vascular problems," said Dr. Philip Devereaux, head of cardiology at Juravinski Hospital and Cancer Center in Ontario, Canada. Devereaux, who researches cardiac complications and surgery, was not involved with this study.
"However, people often don't appreciate the proportion who get serious complications," he told Reuters Health. "Surgery provides the cocktail needed for heart complications."
The researchers found that noncardiac surgery deaths and heart attacks declined between 2004 and 2013 (from 3.1 percent to 2.6 percent), but strokes increased slightly (from 0.52 percent to 0.77 percent).
Devereaux pointed out that in the past two decades, North American hospitals have been discharging patients sooner after surgery. This may partly explain why deaths have decreased in the data, he said.
"With this data, we're unable to follow patients to a common point in time, such as 30 days after surgery," he said. "That can make it difficult to monitor and estimate."
Hospitals may also miss certain markers of heart destruction following surgery, Devereaux said. Since patients receive pain medicine during surgery, it can often mask heart attack symptoms.
"If we don't specifically look for biomarkers 24-36 hours after surgery, we miss some heart attacks," he said. "It's highly probable that most centers in the U.S. aren't measuring these biomarkers."
That means 1 in 33 is probably an underestimate of how many heart attacks and strokes actually occur after noncardiac surgery, Devereaux added.
"This highlights a substantial problem that the public should know about," Devereaux said. "The medical community needs to bring attention to this issue so patients can have worry-free surgery that doesn't shorten their life or lead to major complications."