Europe faces steep price increases for some old cancer drugs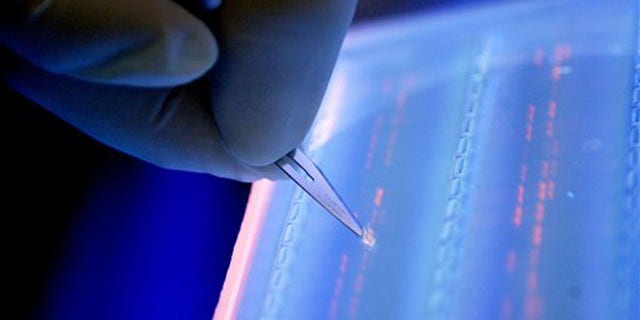 LONDON – European prices for some off-patent cancer drugs have risen by more than 100 percent in the past five years, with two cases of hikes exceeding 1,000 percent, according to data presented at a medical conference on Saturday.
Similar price rises for old drugs have sparked outrage in the United States, where former hedge fund manager Martin Shkreli was pilloried in 2015 for increasing the cost of an anti-parasitic medicine by more than 5,000 percent.
The new analysis by British academics suggests Europe is not immune to such unexplained cost increases, although absolute prices typically remain a lot lower than in the United States.
"It seems to be happening quite frequently across Europe," said Andrew Hill of the University of Liverpool, who presented the data with a colleague from the London School of Hygiene and Tropical Medicine at the European Cancer Congress in Amsterdam.
"Prices aren't as high as in the U.S. but these are generic drugs and, as such, they should be available at close to the cost of production."
Hill's analysis showed the British list price of busulfan, an old drug for leukaemia, had increased by 1,227 percent between 2011 and 2016, while one generic version of tamoxifen, used for breast cancer, rose by 1,079 percent.
There were also massive increases for some cancer treatments in other European countries, including Italy, where Aspen Pharmacare was fined 5 million euros ($5.3 million) last year after hiking the price of a chemotherapy drug by 1,540 percent. Aspen is appealing the decision.
Industry critics argue some companies take over supply of certain generic drugs and then raise prices progressively to maximize profits.
The generics industry says this is a skewed picture, since in some cases prices need to rise from unrealistically low levels to keep production viable, especially when companies are supplying only a small number of patients.
South Africa-based Aspen said that while the percentage increases appeared large, they were "from a very low and unsustainable price base, having not been increased over decades".
Warwick Smith, director general of the British Generic Manufacturers Association, said in many cases competitive tendering systems imposed by European healthcare systems also resulted in very substantial discounts from the prices cited.
"In the case of generic medicines used in hospitals, it is important to distinguish between the actual price paid and the much higher list prices often quoted," he said.
The issue is gaining increased attention from authorities in several European countries, with Britain last month fining Pfizer a record 84.2 million pounds ($106 million) for its role in ramping up the cost of an old epilepsy drug by as much as 2,600 percent. Pfizer is appealing.
The British government is also introducing new legislation designed to secure better value for money for the National Health Service from its spend on medicines.
The European Consumer Organisation BEUC, meanwhile, wrote to European Commissioner for Competition Margrethe Vestager in October asking her investigate potential cases of unfair generic drug prices across the European Union.