Endometrial cancer on the rise in US, black women most at risk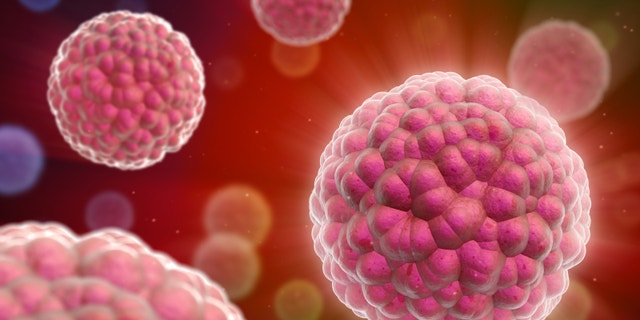 Endometrial cancer is becoming more common in the U.S. and black women appear more likely to get the most aggressive types of tumors and die from the disease, a new study suggests.
Researchers analyzed cancer registry data from 2000 to 2011 and found incidence rates for endometrial tumors increased among all racial and ethnic groups. But for white women, the increase was less than one percent overall, compared with 1.8 percent for Hispanic women and 2.5 percent for black and Asian women.
Survival odds were also bleaker for black women. Researchers compared them to white women similar in age, tumor type and stage of cancer at diagnosis. After five years, the black women were 6 percent less likely to survive low-grade tumors and 59 percent less likely to survive more aggressive malignancies.
The results are surprising, and the reasons why black women have outsize risk are unclear, said lead study author Michele Cote, a researcher at Wayne State University's Karmanos Cancer Institute in Detroit.
"We have worked over the last decade to try to disentangle the various factors associated with survival," Cote said by email. "It is highly complex, with socioeconomic factors and access to care certain to play a role. In addition, we believe that there are differences in tumor biology that we have yet to identify that make the disease more aggressive in black women."
Endometrial cancer is the fourth most common malignancy among women, with nearly 50,000 cases diagnosed in the U.S. in 2013, Cole and colleagues note in the journal Cancer, Epidemiology, Biomarkers and Prevention.
At least some of the increase in these tumors may be due to rising rates of obesity, the researchers note. Excess fat tissue produces more hormones such as insulin and estrogen, which may help cancer cells grow.
Black women were more prone to aggressive tumors, the study found. When researchers looked at some of the more fast-growing and serious types of endometrial cancers, black women were 1.9 times to 2.5 times more likely to get these malignancies than white women.
Hispanic and Asian women, in contrast, were less likely than white women to have aggressive subtypes of endometrial cancer.
One limitation of the study, the researchers acknowledge, is that they couldn't review lab tests of tumors to verify the precise type of tumor and stage of cancer women had. This might lead to some misclassification of tumor subtypes, but would probably not be associated with race or ethnicity, they note.
It's also possible that issues not addressed in this study - such as access to specialists or the affordability of care - may have influenced outcomes for black women, said Dr. Robert DeBernardo, a researcher in gynecologic oncology at Cleveland Clinic in Ohio.
"Aggressive endometrial cancers are difficult to treat and cure in the best of hands, and without access to specialists it is likely women are not receiving the best therapies and unlikely they have access to clinical trials," DeBernardo, who wasn't involved in the study, said by email.
While more research is needed to understand the genetics and tumor biology that might contribute to the endometrial cancer risks faced by black women in particular, there are still some things women can do to focus on prevention and improve their odds of a good outcomes if they do get cancer, said Dr. Joshua Cohen, a researcher in gynecologic oncology at the University of California, Los Angeles Jonsson Comprehensive Cancer Center who wasn't involved in the study.
Women should see a doctor if they have abnormal uterine bleeding, which can be a symptom of cancer, Cohen said by email. If women are diagnosed with cancer, they should seek out a specialist in uterine tumors to get the best treatment recommendations, he added.
For prevention, "live a healthy lifestyle and avoid obesity," Cohen advised.