Elizabeth Carrion: Cola de Mono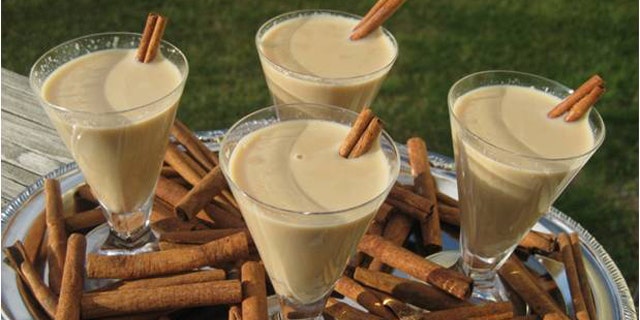 NEWYou can now listen to Fox News articles!
Move over coquito, here comes a Chilean Christmastime favorite! It's the holidays so there's no sense in depriving yourself entirely of the things you love but there is room for moderation without losing great taste. In this version of Cola de Mono, we used less milk and more water. We also used fat-free products where ever possible. Here's to a Happy and Healthy New Year!
Ingredients

• 1-12 ounce can evaporated milk
• 36 ounces water (simply fill evaporated milk can 3 times)
• 1-14 ounce fat free condensed milk
• 6 cinnamon sticks
• Small palm full whole cloves (about 20)
• 2 pinches ground nutmeg
• 2 pinches allspice
• 2 tablespoons instant coffee granules
• 2 teaspoons vanilla extract
• 1 cup good rum (optional)
Directions
1. In a medium sauce pan over low-medium heat, add evaporated milk, condensed milk and water.
2. Then add cloves, cinnamon and spices.
3. Once the milk mixture is hot, add coffee granules.
4. Stir constantly until coffee has dissolved completely.
5. Simmer over low heat for about 15 minutes. Stir occasionally.
6. Strain into a two-liter plastic container.
7. Mix in vanilla extract and rum. Refrigerate until cold (about 4 hours).
8. Serve cold.
Makes about 2 liters.
Elizabeth Carrion, a Dominican, co-founded Mi Cocina, a New Jersey-based catering service that also offers cooking classes, with her sister, Ana Martinez.
Follow us on twitter.com/foxnewslatino
Like us at facebook.com/foxnewslatino