Egg-shaped pods: Coffins of the future?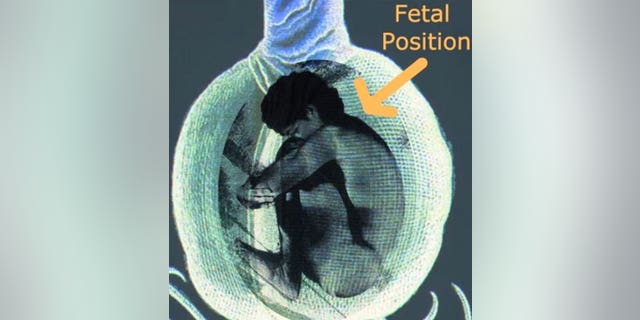 Italian designers have developed an egg-shaped pod similar to a coffin that lets the deceased support new life after their own death.
Developers have dubbed the Capsula Mundi an environmentally friendly burial technique, as the pod allows nutrients from decomposing human bodies to help grow a tree, Fox 5 New York reported.
When a person dies, his or her body is placed inside the pod in the fetal position. A pre-selected tree is then planted above ground directly on top of the pod, and roots from the tree absorb nutrients from the decaying body. Family and friends of the deceased can also help maintain the tree long after their loved one has passed, the news station reported.
"The appeal of these burial pods is that the human body cannot only serve as a source of life for a tree," developers explain in a promotional video, "but also provide an organic form for living loved ones to visit and care to."
Developers also noted in their video that while coffins' practical use is short-lived, the Capsula Mundi serves a purpose forever.
"It provides an organic monument dedicated to each human life while contributing to the health of the earth," they said in the video.