Ebola-wary Colombia starts turning back travelers who have visited West Africa recently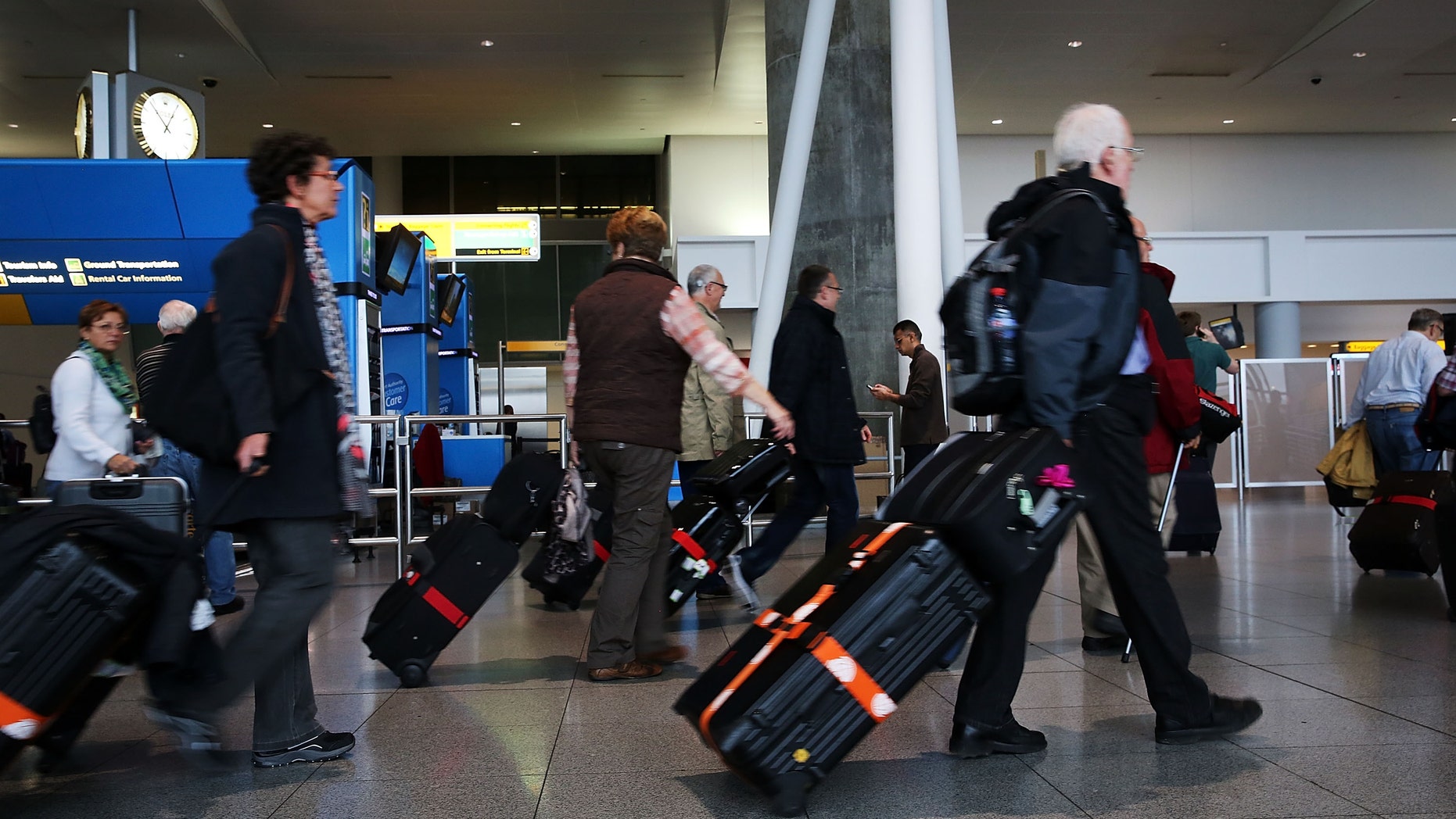 The nation of Colombia has taken the unprecedented step of denying entry to all travelers who have been in the Ebola-stricken West African countries in the previous four weeks.
The measure began to be implemented on Tuesday, according to a Foreign Ministry document obtained by Reuters.
All travelers, including Colombian citizens, whose passports show they've been in Sierra Leone, Liberia, Guinea and Nigeria in the last month will be denied entry and sent back.
Also, according to Reuters, Colombian consulates around the world will turn down applications for visas for anyone who has visited those high-risk countries.
Meanwhile, a man with Ebola-like symptoms is being tested in the western city of Cali. The Colombian newspaper El Espectador reports that the 38-year-old man, a topographer, arrived in the country on Oct. 8 after spending three months working in Equatorial Guinea — some 1,400 miles south of Guinea.
He has been admitted to a local clinic and remains under supervision. Harold Suárez, Municipal Health Secretary, told the paper the man's samples have been sent to the National Institute of Health, in Bogotá, to rule out the deadly disease.
Suárez said the patient, who is from Cali, is under observation in compliance with medical protocols even though Equatorial Guinea is not considered a high-risk country. He said they are trying to determine if he is carrying another disease such as dengue fever, malaria and cholera — although early results for those viruses have come out negative.
Follow us on twitter.com/foxnewslatino
Like us at facebook.com/foxnewslatino