Early Anti-Smoking Drug Start Is Better, Study Says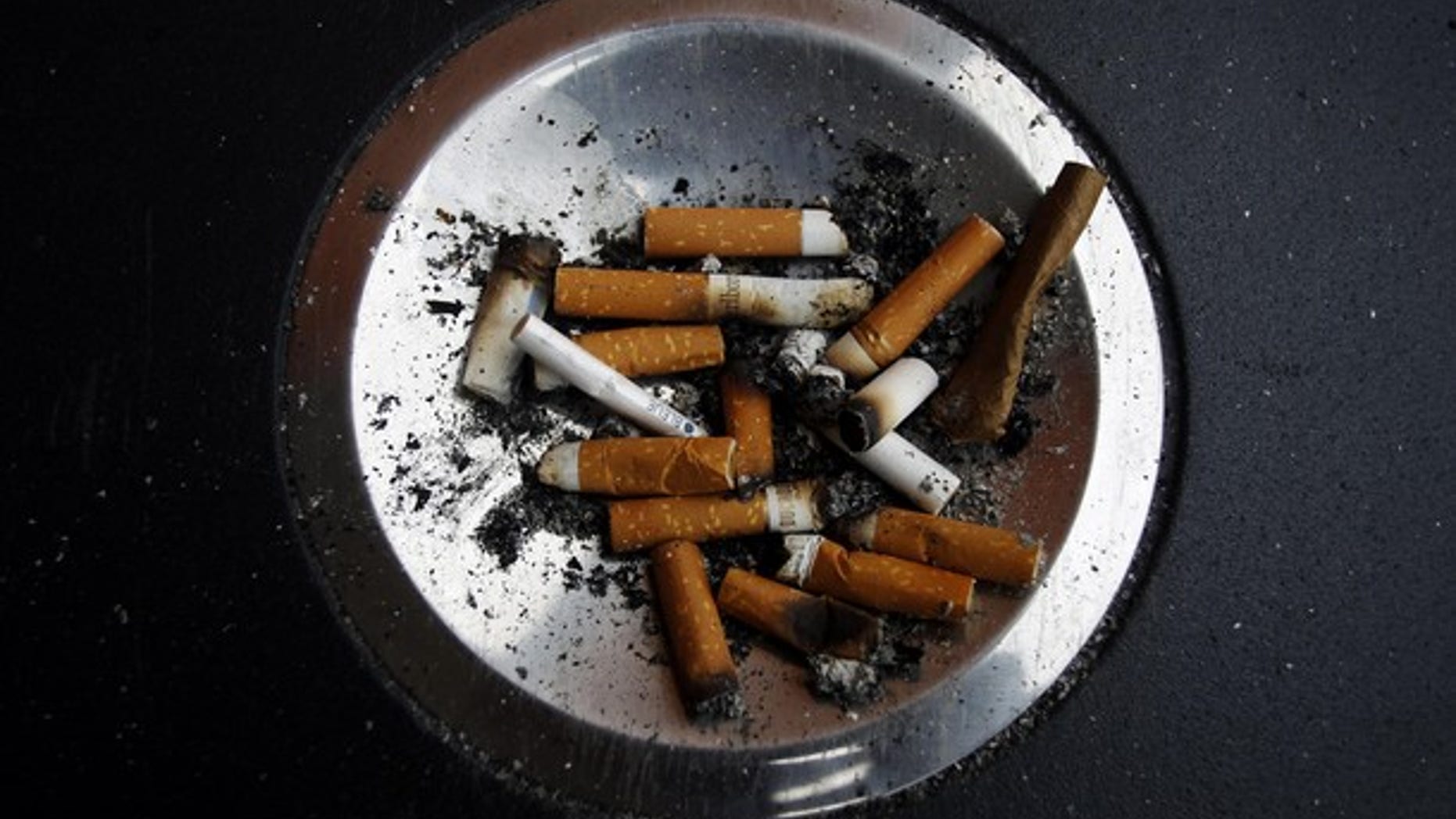 Getting a head start on Pfizer's anti-smoking drug Chantix may help smokers kick the habit, according to a preliminary study funded by the company.
More than a third of smokers who started on the drug a month before quitting were still completely smoke-free 3 months later. That compared to about one in seven of those who only started Chantix the recommended one week before they quit.
Although researchers warn the study was short and needs to be confirmed, they say it hints that decreasing smoking pleasure—one of Chantix's effects—early on might help smokers stay off cigarettes over the long haul.
Writing in the Archives of Internal Medicine, Peter Hajek of the UK Center for Tobacco Control Studies and colleagues compare the effect to making food look unappealing.
"The level of hunger pangs may be the same, but it is easier to resist a food that has become less tempting," they note.
Chantix has been approved in the U.S. since 2006, but reports of suicidal thoughts and other mental health problems in users led health officials to order a "black box" warning on the drug in 2009.
Medical alternatives to Chantix - which costs a few hundred dollars per month, include nicotine patches and GlaxoSmithKline's Zyban, which also carries a black box warning.
The researchers tested 101 middle-aged smokers from a stop-smoking clinic in London. They randomly assigned half of them to start Chantix 4 weeks before quitting, while the rest got a sugar pill for the first 3 weeks and then switched to Chantix as well.
After the first 3 weeks, the participants on Chantix smoked less and said they didn't enjoy it as much as before. More than one in three of them had cut the number of cigarettes they smoked by half, compared to only one in ten of the people who started out on sugar pills.
Both groups had a lot of nausea, with nearly six in 10 of the early-starters reporting at least one episode over the study.
In an editorial in the journal, Dr. Joel A. Simon of the San Francisco VA Medical Center calls the new findings "exciting," but says longer studies are needed.
One in five Americans smokes, he notes, and only between 4 and 7 percent of those who try to stop succeed. Researchers estimate that half of all smokers die prematurely of a smoking-related illness.
"There already exists a sufficient evidence base for counseling and drug interventions that if broadly, wholeheartedly, and effectively implemented would likely result in decreased tobacco-related misery," he added.