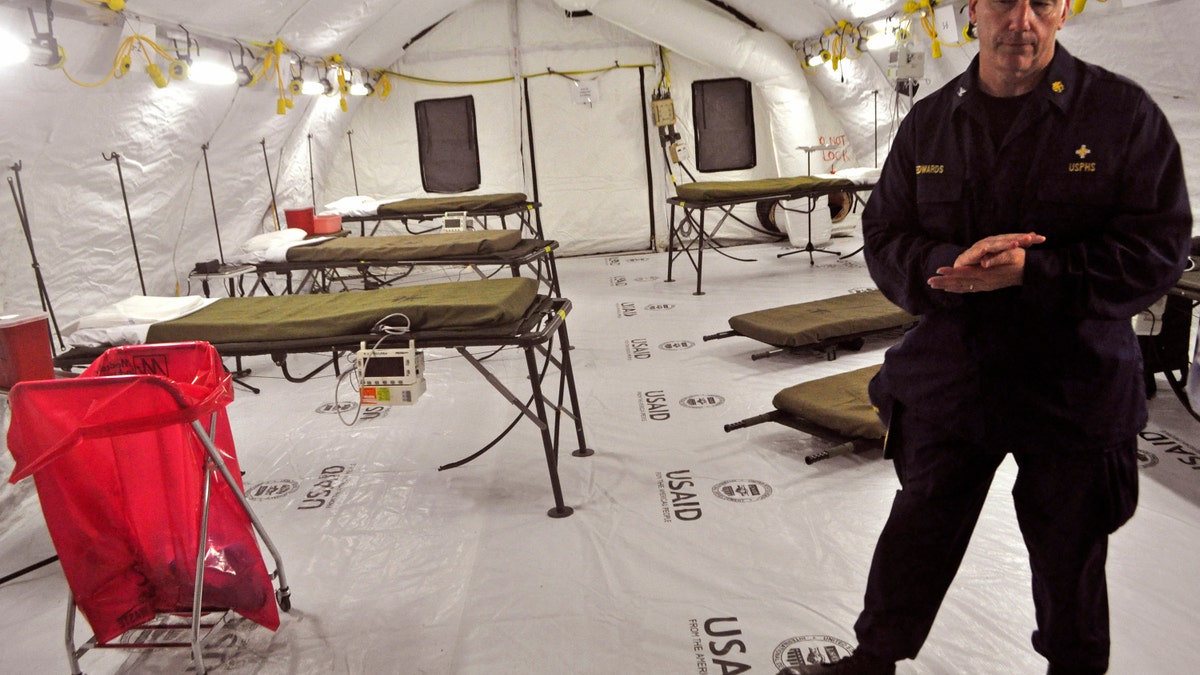 MONROVIA, Liberia – The European Union says a Dutch aid ship is finishing its tour of the three West African countries hardest hit by the Ebola epidemic, docking in Liberia to deliver supplies including medical equipment.
Julius Kanubah from the E.U.'s political section in Liberia said the navy vessel Karel Doorman would arrive Monday at the port in Liberia's capital, Monrovia.
He said the ship already visited the capitals of Sierra Leone and Guinea. Nine European countries and the United Nations Children's Fund donated 160 vehicles, 80 containers and 1,200 tons of supplies for humanitarian agencies.
The World Health Organization says Ebola is believed to have killed more than 5,400 people in the three countries. United Nations Secretary-General Ban Ki-moon said Friday the outbreak could be contained "by the middle of next year."