Drop In World Wide Child Labor Not Fast Enough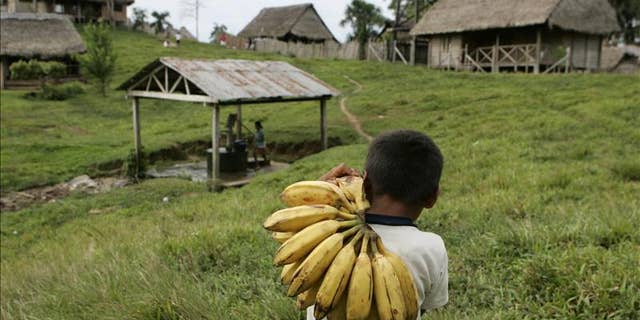 The number of children doing hazardous work dropped by half to 85 million from 2000 to 2012, but the rate of progress isn't fast enough to meet the goal of having no child laborers by 2016, the U.N. labor agency reported Monday.
The International Labor Organization's quadrennial review of child labor statistics highlighted the big drop. In 2000, 171 million children between five and 17 were doing work that directly endangered their health, safety and moral development, according to the agency.
But the ILO's director of eliminating child labor, Constance Thomas, told reporters in Geneva that because of over-optimistic goals set in 2006 "we're probably not going to reach the target at this pace" for ending all such hazardous work done by children.
More broadly, the report showed the global number of child laborers dropped by a third over that 12-year period, down to 168 million from 246 million. The U.N. agency attributed the drop to national labor laws and the political will to provide more social protection and education for children.
Most of the progress came between 2008 and 2012, when the global number fell to 168 million from 215 million. But officials said that's not good enough.
"The last thing we want is the good news in this report to produce complacency," Thomas said at a news conference.
Based on reporting by the Associated Press.
Follow us on twitter.com/foxnewslatino
Like us at facebook.com/foxnewslatino