Dr. Manny's Advice for Weiner's Pregnant Wife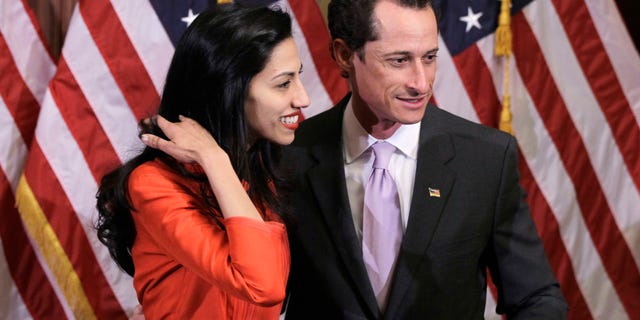 As I listened to the resignation of New York Rep. Anthony Weiner Thursday, I was constantly thinking about his wife – and more importantly, that little baby growing inside her.
During the press conference, Weiner publicly said, "I apologize for the damage that I have caused," and specifically to his wife, Huma, "…to whom I owe oh so very much."
And even though he apologized to his wife, right now she needs more than an apology — she needs his support to minimize the effects of stress on her pregnancy.
Not only is this a tragic set of events that led to a resignation of a prominent politician — but clearly it has severely damaged his family life, which is so essential in having a healthy prenatal environment.
One of the biggest contributors to a high-risk pregnancy is maternal stress. I can only imagine the levels of stress that this family is experiencing right now. If you analyze obstetric literature, you will find that stress is related to premature contractions, maternal hypertension, lack of sleep and abnormal sugar control. All of these things could jeopardize the outcome of any pregnancy.
I would say that stress is a double-edged sword. Positive stress can motivate a pregnant woman to do many things that are beneficial — like paying attention to a healthy diet or instituting a good exercise plan. But negative stress – which is playing out in this very public arena – needs to be tackled very delicately.
Now that he has resigned, I just hope that the media gives this couple the privacy they deserve, the privacy that this unborn child needs to thrive and arrive in this world healthy. Hopefully, this child can serve as a source of healing from some of the bad memories that this scandal has brought to the people of New York.
At the end of the presser, Weiner said he would be looking for other ways to contribute his talents. He should start by being the husband his pregnant wife needs to create a healthy environment for their unborn child.