Dr. Manny: Plan B does not belong in schools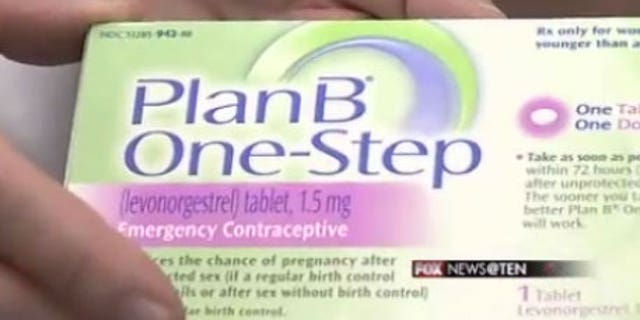 Some students as young as 14 have access to the Plan B morning-after pill and other forms of contraception, including the injectible Depo Provera, under New York City's new CATCH plan.
CATCH, which stands for Connecting Adolescents to Comprehensive Health, is being implemented in 13 city schools by the New York City Department of Education.
The contraception will be available for sexually active teens, and they don't need permission from their legal guardian. However, parents can sign a form that says their kids aren't allowed to receive the medications.
The program has some experts saying the classroom is not the place for kids to be obtaining such medications.
"I am totally against it," said Dr. Manny Alvarez, senior managing health editor of FoxNews.com. "It's a very dangerous move."
In New York City, about 7,000 girls get pregnant by the time they reach the age of 17, and more than half of them have an abortion. However, Alvarez said while NYC teen pregnancy rates may be up, the overall nationwide rates have gone down.
"You don't fix one problem by creating another," Alvarez said. "This is not only about Plan B – it's about full contraception services to teens in school. [These] include Plan B, birth control pills and injectible forms of birth control, all of which are typically given under medical supervision, after a good evaluation of the patient has been done, and the patient has received counseling of the risk-benefit ratios."
Condoms have been given to city students in the past, but according to the National Association of School Nurses, this would be the first school district that supplies Plan B to students, MyFoxNY reported.
"It's about informed consent, and I don't believe that we should take parents out of the equation," Alvarez said.
Alvarez, who is also chairman of the department of obstetrics and gynecology and reproductive science at Hackensack University Medical Center in New Jersey, said these medications have side effects, which can be "life threatening."
Some of the more mild side effects from birth control pills and Plan B include dizziness, headaches, nausea, breast tenderness and changes in your menstrual cycle. More serious side effects specific to the birth control pill include migraines, high cholesterol, high blood pressure and blood clots. Allergic reactions have been reported after the Depo Provera shot, as well as weakness, numbness, or pain in the arms or legs and yellowing of the skin or eyes.
"We will continue to have 'high rates' of teens having sex (in some pockets of the country), because just providing them with a solution for contraception will not educate them on the risks of having sex, like the spread of sexually transmitted diseases," Alvarez said.
In February, the Guttmacher Institute, a non-profit sexual health research group, reported the rate of teen pregnancies declined 42 percent from its peak 22 years ago.