Dog that helped Texas woman through cancer goes missing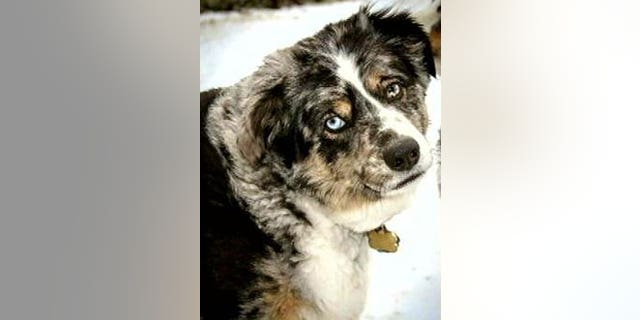 NEWYou can now listen to Fox News articles!
Hoss, a 5-year-old Australian shepherd in North Texas, helped owner Shadoh Campbell beat cancer not once but twice, the young woman said.
Now, Campbell and her mother, Shaena Campbell, are desperately searching for their beloved pet, which has gone missing.
"Some people are like, 'It's a dog,'" Shaena Campbell told Fox4News.com "It's more than just a dog."
Shadoh was 19 when she was first diagnosed with cancer, and when she was too ill to get up, she'd sit in bed and bead. Eventually she sold her handmade jewelry to save enough money to buy Hoss. Three years later, she was diagnosed with cancer again, fox4news.com reported.
"If she was really sick and she couldn't do anything, he would be there," Shaena told the news station. "[Hoss] would just lay there."
While the Campbells aren't sure where Hoss went, they believe someone may have stolen him. Meanwhile, they have coordinated with area shelters and police, and posted signs around Ellis County in hopes that someone reaches out if they spot him.
Shadoh underwent radiation for cancer treatment, but the Campbells think Hoss ultimately helped her beat the disease.
"There's just no words when you lose something so important to you and you can't do anything about it," Shaena said.
Click for more from fox4news.com.