Doctors: Despite severity of events, patients' outlook is 'high'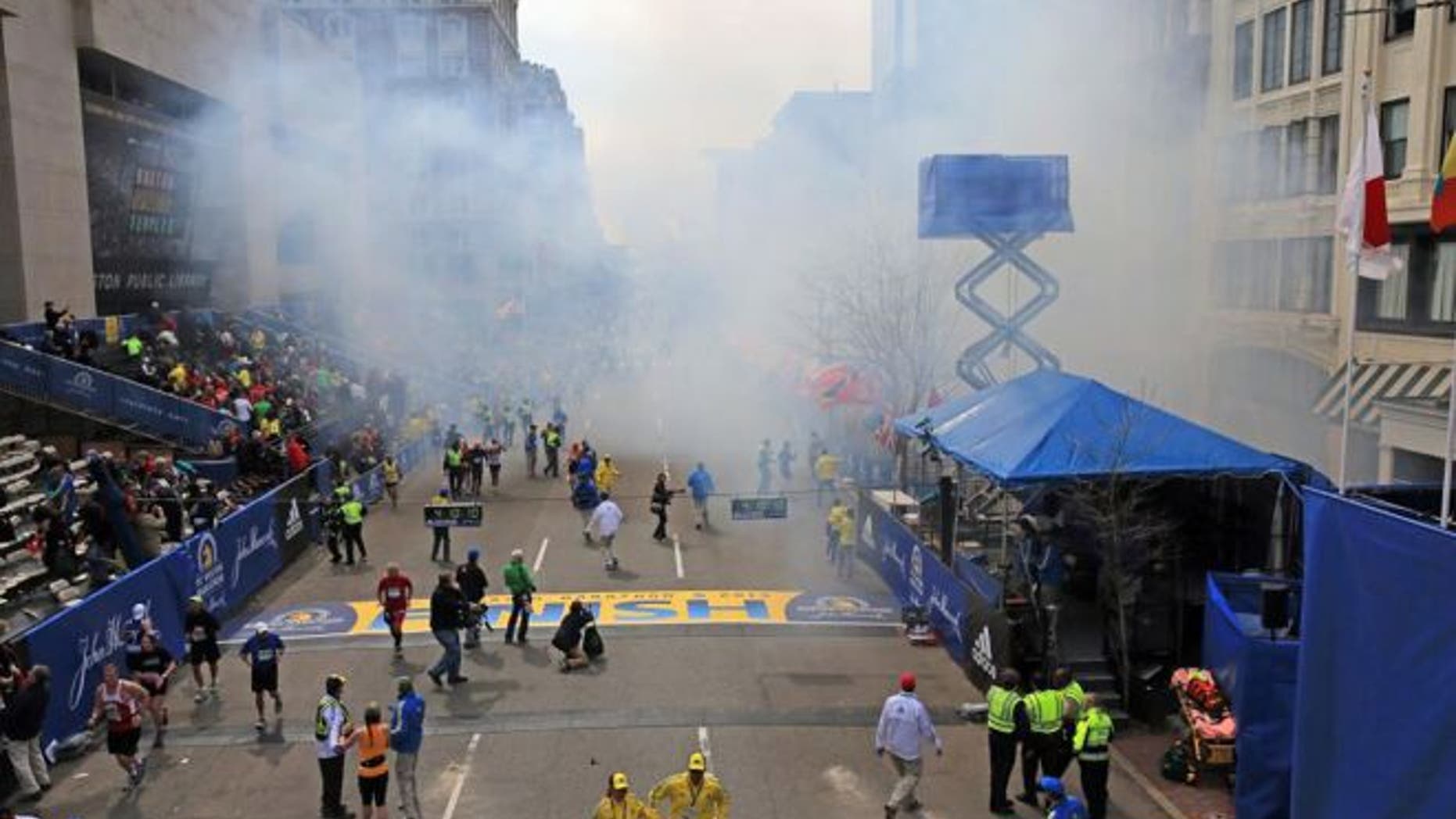 Two patients are still in critical condition at Boston Medical Center after Monday's bombing at the Boston Marathon, and 10 are in serious condition, said one doctor.
Dr. Peter Burke, chief of trauma surgery at the South End hospital, said Wednesday that his hospital still has a total of 19 patients. Eight of them will be operated on today.
"We are looking to discharge one or two of these patients as well today," he said.
According to the Boston Globe, a 5-year-old boy is one of the two in critical condition, while the other is a man in his 60s.
Burke said initially, the hospital had 10 or 11 critical condition patients – and now there are only two.
"Most patients are making good progress, moving through the process," he said.
Burke said the hospital's next steps are to re-evaluate patients' wounds.
"Because of the capricious nature of the trauma, you can't tell exactly all the damage that may have happened, and you need to look at things over time," he said. "So time is a really important concept here in terms of wounds and what happens to them."
Practice drills make real-life crisis seem 'easy'
Tufts Medical Center has treated 14 patients with injuries relating to the marathon, and so far, seven of them have been discharged. Of the seven remaining, none are in critical condition; however, some will require more surgery.
Dr. Horacio Hojman, a trauma surgeon at Tufts, said things ran smoothly at the hospital Monday because of all the practice drills employees have been through.
He said everything appeared easy in a moment of crisis.
"We practice and we practice and we practice - and when we think we have everything nailed down, we practice again," Hojman said Wednesday. "We have exercises for everything. ...Everything should be so difficult that the real life is easy, and that's what we saw."
Two bombs exploded within seconds of each other near the Boylston Street finish line Monday, killing three people and injuring 176. Many injuries occurred from a variety of sharp objects lodged in the body – ranging from shrapnel and metallic fragments to pellets and nails.
Dr. Christopher Geary, an orthopedic surgeon at Tufts, said he saw larger pieces of shrapnel in the many soft tissue injuries. He added that he saw cut nerves and several fractures.
"As of now, no one (here) has lost a limb," he said. "There were five patients in the OR, and they all will have to go back for a secondary procedure. It'll be a long road for all the patients, some longer than others."
Despite the severity of what they experienced, doctors at Tufts said their patients' maintained a positive outlook.
"Their spirits were not broken," Hojman said.
On Tuesday, doctors at Massachusetts General Hospital said they were confident no further lives would be lost.