Doctor who was father of in vitro fertilization in US dies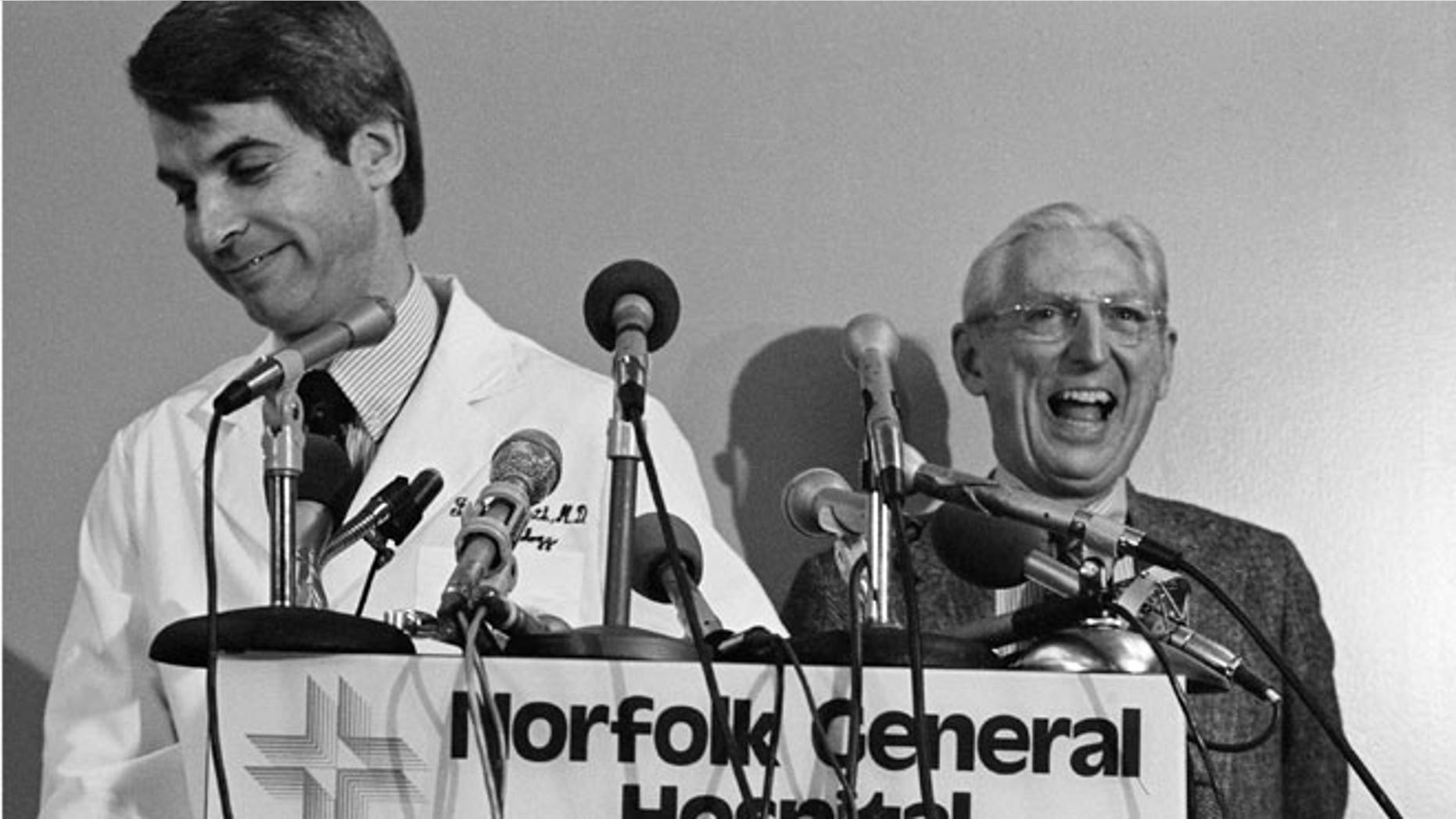 Dr. Howard Jones, who pioneered in vitro fertilization in the United States, died Friday at a Virginia hospital surrounded by family.
Eastern Virginia Medical School said Jones died of respiratory failure. He was 104.
The work of Jones and his late wife, Dr. Georgeanna Jones, at EVMS led to the nation's first child born as a result of in vitro fertilization in 1981. Since then, more than 5 million births have stemmed from in vitro fertilization around the world.
The Jones Institute for Reproductive Medicine at EVMS is named in honor of the Joneses. For several years, families who had children with the institute's help were invited to join the couple at a Mother's Day celebration. Photos from the events show the Joneses surrounded by hundreds of families. Since the institute's creation, about 4,000 babies have been born through in vitro fertilization with the clinic's assistance.
"The IVF success was an incredible accomplishment, not just for him personally but for our institution and for the profession of medicine," Richard Homan, president and provost of EVMS and dean of the School of Medicine, said in a statement.
Jones continued to keep office hours at the institute even after he was 100. Over his life, he authored 12 books, including a memoir about in vitro fertilization that was published last fall titled "In Vitro Fertilization Comes to America: Memoir of a Medical Breakthrough."
Although in vitro fertilization is common today, it was initially met with resistance from some concerned about the ethics of "test tube" babies. EVMS notes that the Vatican reached out to the Joneses to help advise Pope John Paul II in vitro fertilization after the birth of the first IVF baby, Elizabeth Jordan Carr, who is now a mother. In November 1982, the cover of Life magazine was dedicated to the "test-tube baby boom."
In 1984, Jones helped create an ethics committee under the American Fertility Society, which is now the American Society for Reproductive Medicine.