Doctor demand will grow by up to a third by 2025, study suggests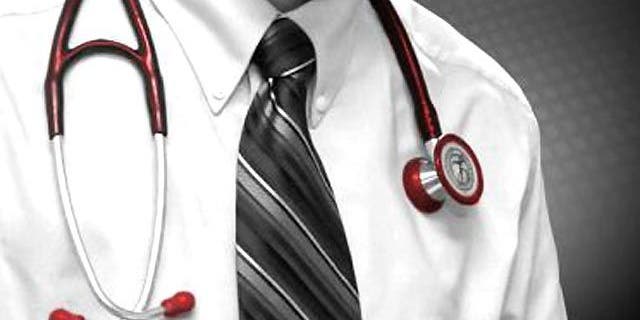 NEWYou can now listen to Fox News articles!
Driven by an aging population and increased access to health insurance, the U.S. will need more doctors by 2025, says a new study.
The expected rise in demand varies by state and medical specialty, according to the study's lead author.
"What's happening at the state level can be very different than what's happening at the national level," Timothy Dall told Reuters Health. He is a managing director at the research and information service firm IHS in Washington, D.C.
The new study, published in Health Affairs, looks at future demands for primary and specialized healthcare providers. Those specialists include cardiologists, neurologists and urologists.
The researchers used a computer model to estimate future healthcare demand by taking into account a growing and aging population and increased access to health insurance due to the Affordable Care Act - commonly known as Obamacare.
The U.S. Census Bureau projects the country's population will increase by 9.5 percent between 2013 and 2025. The Congressional Budget Office also estimates that an additional 28 million people will have health insurance by 2023.
The researchers found the expected increase in doctor demand was largely attributed to a growing number of diseases among an older population. Obamacare, on the other hand, was only linked to an increase of a few percentage points.
Overall, the researchers found the demand for primary care or family doctors will grow by 14 percent by 2025. That's less than the expected growth among some medical specialties.
Dall and his colleagues estimate that demand for vascular surgeons - who perform bypass surgeries and insert stents, for instance - will increase by about 31 percent and demand for cardiologists will increase by 20 percent.
But those estimates vary by state.
For example, though the demand for cardiologists is estimated to grow by 51 percent in Nevada, demand in West Virginia is only estimated to grow by 5 percent.
Dall cautioned that the estimates are subject to change based on healthcare delivery systems and behaviors.
For example, Dr. Reid Blackwelder, president of the American Academy of Family Physicians, said conditions that would drive people to see specialists are largely preventable with adequate primary care. Focusing on prevention and primary care would be expected to shift demand toward family doctors.
"As we start to recognize the foundational nature of true primary care and prevention, we're going to need more primary care providers to be that foundation," Blackwelder told Reuters Health.
Blackwelder, who was not involved with the new study, is also affiliated with East Tennessee State University's James H. Quillen College of Medicine in Johnson City.
"The bottom line is that care delivery patterns will change," Dall said.
He told Reuters Health the new study can't say whether the U.S. will experience a shortage of doctors by 2025.
Previously, the Association of American Medical Colleges estimated that the U.S. doctor shortage will grow to more than 130,000 by 2025.
"It's important that we continue to update projections and not wait a decade before we update them because things are continually changing," Dall said.