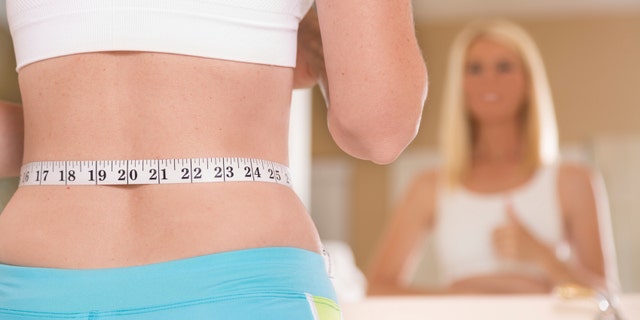 NEWYou can now listen to Fox News articles!
Call it the modern corset.
Women hoping to attain hourglass figures are fastening around their midsections so-called waist trainers or trimmers, promoted as vehicles for weight loss and maintenance. But health experts say these garments, which resemble corsets with hooks and zippers rather than laces, fail to promote fat loss and should simply be considered fashion accessories.
"It makes them look better on the street," says Caroline Apovian, director of the Nutrition and Weight Management Center at Boston Medical Center. "But in the end, there's no good science that suggests this is somehow going to train the waists to stay in that position. No way."
Kim Kardashian has posted selfies in waist trainers on Instagram, saying she is "obsessed." Ms. Kardashian wasn't available to comment for this article, according to her publicist, Ina Treciokas.
Nakeitha Thomas, owner and founder of Waist Gang Society—whose products Ms. Kardashian has promoted—says perspiration while wearing the waist trainer creates the equivalent of a 30- to 40-minute workout for the user. On the company's website, WhatsAWaist.com, a section titled "Health Tips" says, "Waist training is a gradual process of waist reduction using our corset."