Disabled veteran helps deliver daughter on sidewalk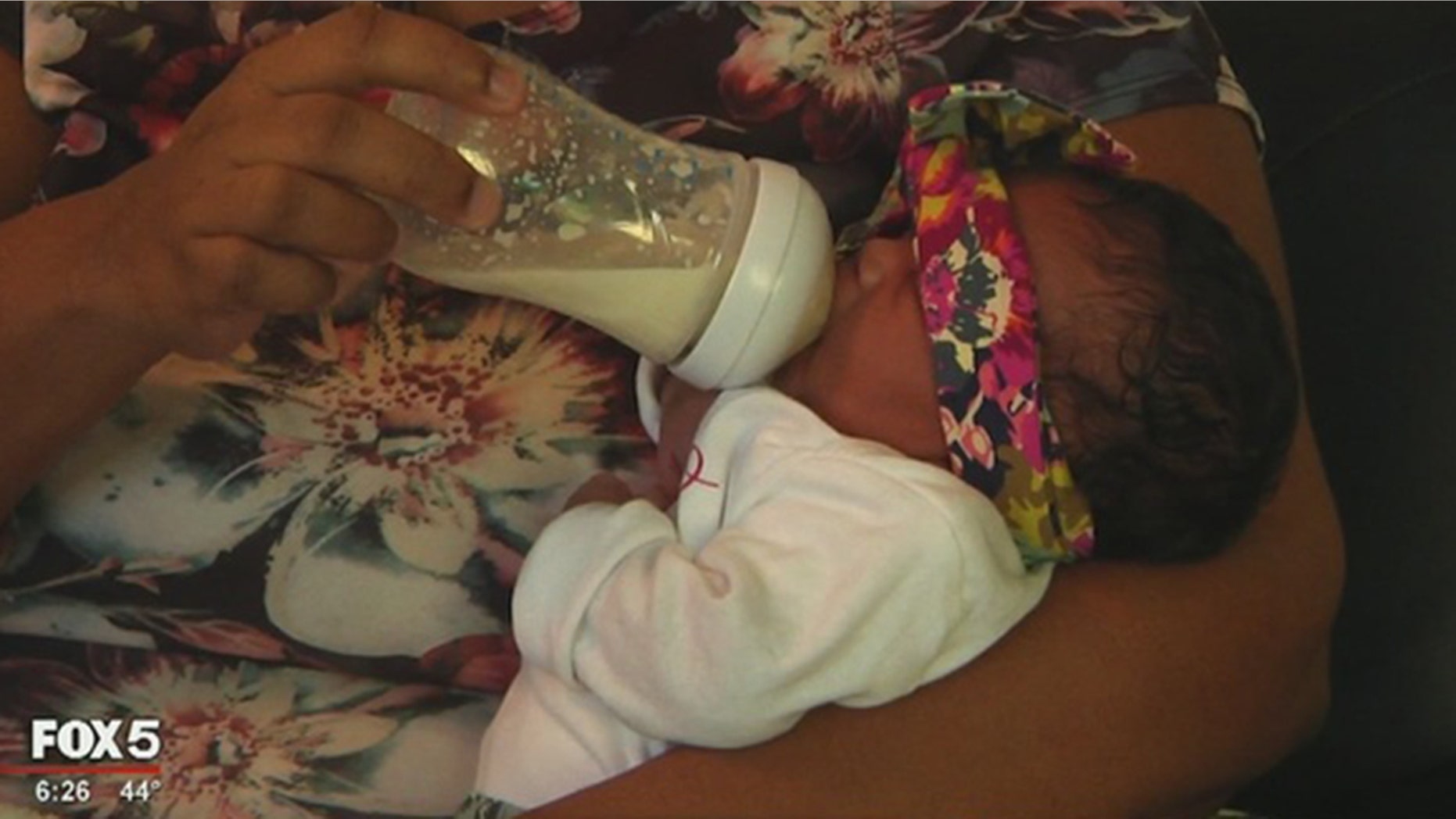 The birth of a baby is a momentous occasion for any family, but for one disabled veteran and his fiancé where and how their daughter was born has made it all the more special. Last Tuesday, Marcus Nash and Charlie White were just steps outside of their front door and on their way to the hospital when White was overcome with pain, Fox 5 Atlanta reported.
"When that last pain hit I just knew it was time, and I couldn't stop it," White told the news outlet.
Nash, who has post-traumatic stress disorder (PTSD), quickly guided White to nearby cement and sprang into action.
MAN COMPLAINING OF ABDOMINAL PAIN HAS 263 COINS, 100 NAILS REMOVED FROM STOMACH
"I laid her down right here," Nash told the news outlet, pointing to the sidewalk. "The baby was coming out."
With the help of two neighbors, Nash coached White through the delivery of Marlee Jane while waiting for an ambulance crew to arrive. Cardena Williamson and Bri Anderson provided blankets and towels to White and the baby.
"I don't know what I would have done," Nash told Fox 5 Atlanta. "I would have been waiting for the ambulance to come with a whole baby in my hand."