Dining out: Put the control back in your portions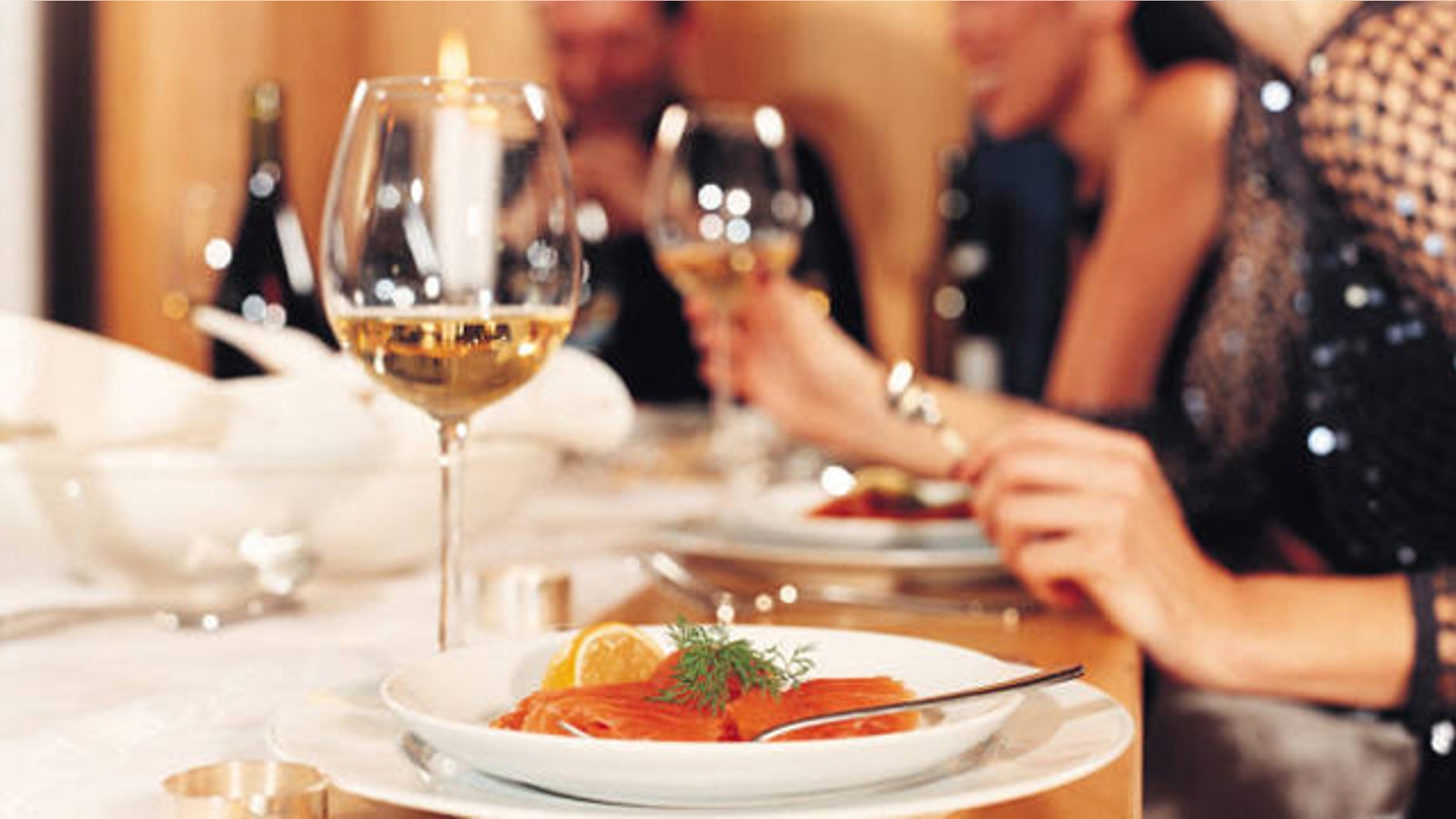 Eating right when you eat out boils down to playing a game with yourself – and it needs to start before you even get to the restaurant.  That was one piece of advice I gave to four women who are participating in Lifetime's Health and Wellness Makeover. I talked with them during a "dining out" segment in a recently taped episode of the Lifetime show "The Balancing Act."  You can see my segment in the episode airing July 2nd.
Here's how the game works:  Before you walk in the door of a restaurant, think about your goal for the day.  Are you aiming to fit into those cute, skinny jeans?  Or will you be content wearing pants with an elastic waist band?  It's your choice. Give yourself the mental image of your two options and pick the one you want to end up with.   It's all about going into the restaurant with a mindset that will help you make good choices.
These are some of my other tips for restaurant dining:
•  Check the calorie count – Every chain restaurant with more than 20 locations is required to include the calorie count on the menu.  You may be shocked at how many calories can fit on one plate at some restaurants.  Different sites lists some extreme calorie counts including PF Chang's Pan Fried Noodle combo, which reportedly packs a whopping 1,820 calories.  That's more than a full day's calories in one meal!  The good news is you can find better choices.  Just don't expect the waitress to warn you not to order something because it's too high in calories. You have to stand up for your own health and make the right choices.
•  Don't be too hungry – It's harder to make good choices when you are starving.  I keep from getting too hungry by always carrying roasted, unsalted sunflower seeds or nuts.  They are high in protein and they taste good.  Eat a few before you go in so your hunger is under control before you look at the menu.
•  Drink your water – Drinking water can help your stomach feel full and also help you to avoid sodas and other drinks that add calories and chemicals your body doesn't need.
•  Skip the condiments and seasonings – You can cut way back on calories by avoiding things like ketchup, mayonnaise and salad dressing on your meal.  When I get a salad, I skip the dressing and ask for olive oil and lemon slices instead.
•  Order the freshest vegetables – Ask your server what veggies are fresh and in season and chose from those.  Fresher foods taste better and are more nutritious.  Make sure the vegetables are steamed or cooked in a tiny bit of olive oil, and be sure to skip the salt, seasonings and sauces.
•  Don't eat the whole thing – Portion control at many restaurants is out of control.  Some places serve you enough for two or three meals on one plate.  Don't fall into the trap of eating it because it's there.   Plan to split a meal with someone, or pick an appetizer instead of an entree.  If you do order a full meal by yourself, ask your server to bring half on your plate and the other half already packed in a to-go box.  That way you won't have to try to stop yourself in the middle of the meal.
It all comes back to being your own health advocate.  Think back to the game we played before going into the restaurant.  Eating well is not about "going on a diet" or just losing weight.  Eating well is a lifestyle change that can move you closer to your goal of being more healthy.   So don't be afraid or ashamed to ask for what you want.  When you eat out, you are paying for the meal.  Make sure you get what you really want. Be your own advocate and make the best choices for you.