Dick Clark had history of heart disease, type 2 diabetes before death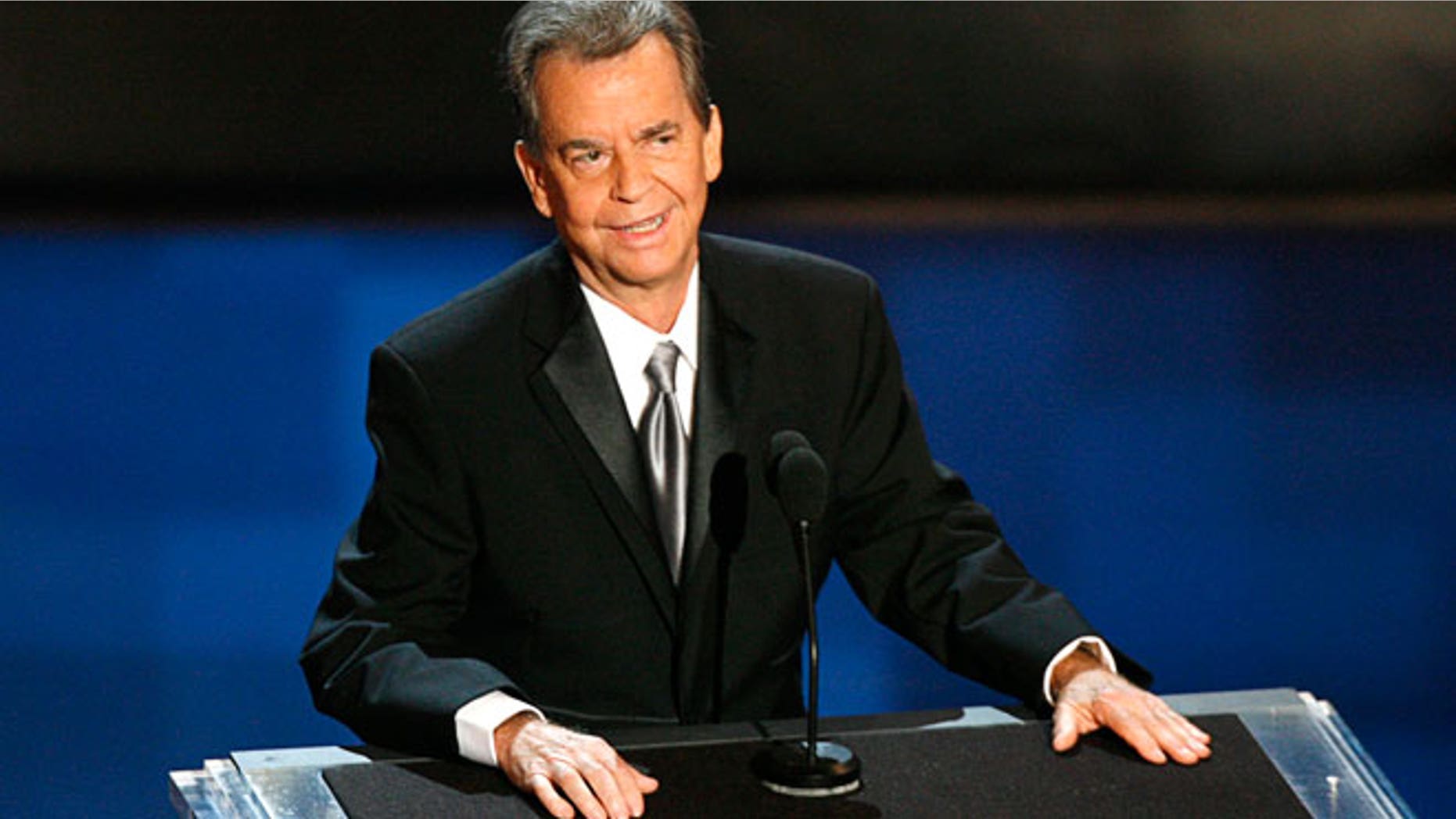 Television icon Dick Clark has died of a heart attack at age 82, multiple sources are reporting.
According to a statement by Clark's publicist, Clark had been admitted to St. John's Hospital in Santa Monica, Calif., for an outpatient procedure Tuesday night.  He suffered a "massive" heart attack Wednesday morning following the procedure, and attempts to resuscitate him were unsuccessful.
Clark, a famed TV producer and "New Year's Rockin' Eve" host, had suffered a significant stroke in late 2004, which impaired his speech significantly.  He was replaced as host of "New Year's Rockin' Eve" by Ryan Seacrest in 2006, but has made sporadic appearances on the program since then.
Before his stroke, Clark revealed in an interview with Larry King that he suffered from type 2 diabetes.  Until then, his youthful appearance was a frequently brought up in popular culture, earning him the nickname "America's Oldest Living Teenager."
After diagnosis, Clark did his part to raise awareness concerning the dangers of diabetes.
"Two-thirds of people who have diabetes die of either heart disease or stroke," Clark said in a past interview, quoting figures from the American Diabetes Association. "That was enough for me to stand up and say 'Whoa, I'm in that group.' It just seemed like it was time to get out and shout about it."
According to Dr. Phil Ragno, director of cardiovascular health and wellness at Winthrop Hospital in Mineola, N.Y., Clark's history of diabetes and stroke, as well as his advanced age and Tuesday's surgery, could have played a part in his deadly heart attack.
"Individuals who have diabetes have the same risk for having a heart attack as someone who has already had a heart attack," Ragno told FoxNews.com.  "That's how much of a risk factor diabetes is."
In addition, Clark's stroke indicates that he had a history of cholesterol build-up in his arteries, according to Ragno.
"The fact that Mr. Clark had a stroke means he did have atherosclerosis, or clogging of the arteries," he said.  "People with a history of stroke have a higher likelihood of having coronary artery disease."
Finally, surgery at an older age can also have more serious ramifications for older people, Ragno said.
"Surgery produces inflammatory chemicals in the body that facilitate the clotting process, so surgery in and of itself makes us more [likely to suffer a blood clot]," he said.  "…Age is a risk factor as well.  [Mortality risk] goes up at 70 and doubles again at age 80."
According to the American Heart Association, potential signs of a heart attack include fatigue, heart palpitations (the sensation that your heart is skipping a beat), difficult or labored breathing and chest pain.
To diagnose a heart attack, doctors typically review a patient's medical history, give a physical exam and use an electrocardiogram (ECG) to detect any abnormalities caused by damage to the heart.
FoxNews.com's Jessica Ryen Doyle contributed to this report.