Devon and Leah Still celebrate two years in remission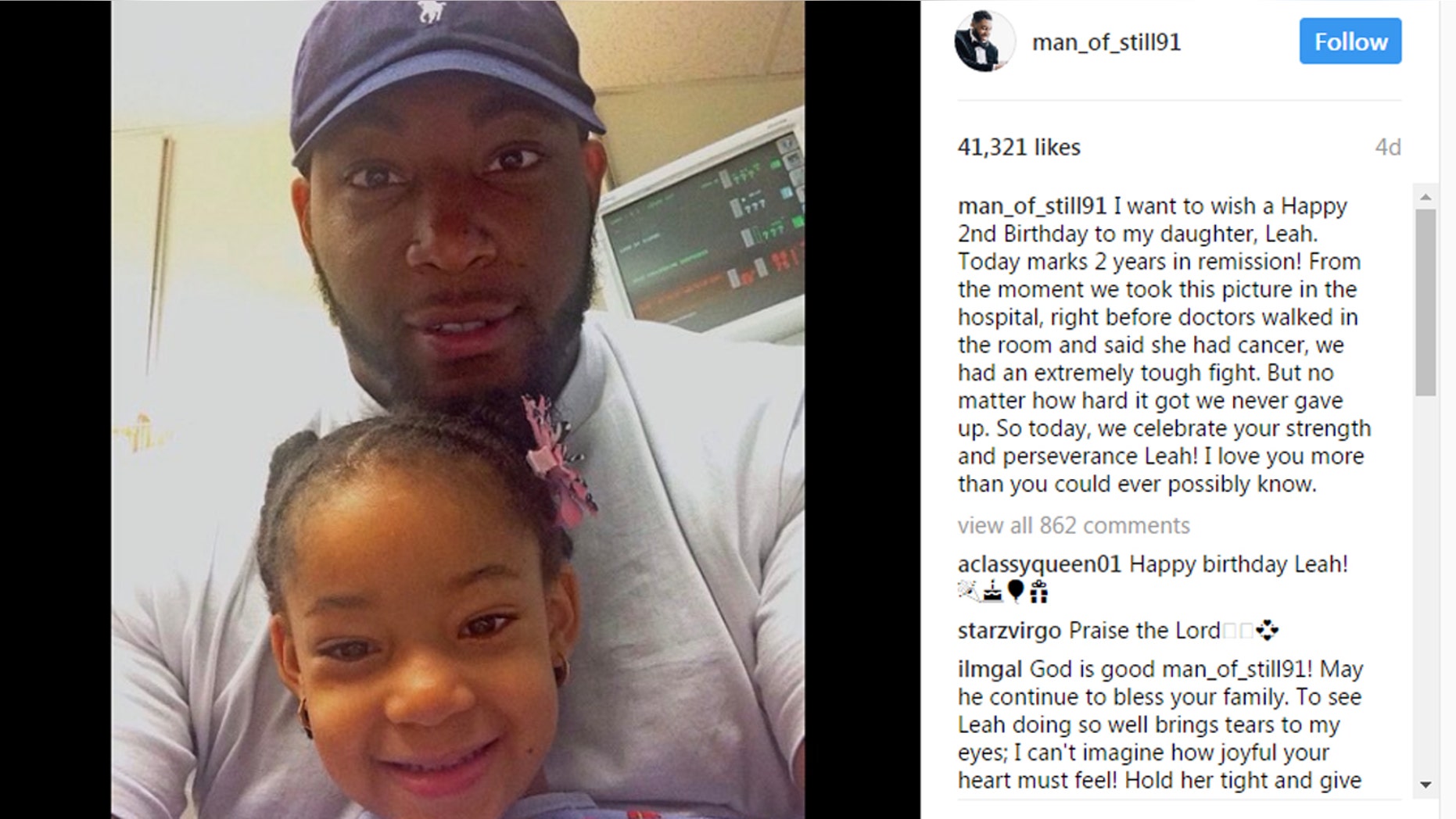 It's been all good news for Leah Still and her father Devon as of late.
On Saturday, the NFL Defensive Lineman took to Instagram to wish his daughter a happy second birthday, marking her second year in remission.
Still posted a photo of him and Leah along with the caption below:
"I want to wish a Happy 2nd Birthday to my daughter, Leah. Today marks 2 years in remission! From the moment we took this picture in the hospital, right before doctors walked in the room and said she had cancer, we had an extremely tough fight. But no matter how hard it got we never gave up. So today, we celebrate your strength and perseverance Leah! I love you more than you could ever possibly know."
Leah was diagnosed with stage 4 Neuroblastoma in 2014. Her father, a Camden native, put his career on hold at the time to care for her. Devon had been sharing reports about Leah's progress with his more than Instagram followers ever since.
During her battle with the disease, Leah captured hearts all over, taking the runway during fashion week, and stealing the show at her father's wedding.