Death Toll From Tainted Cantaloupes in U.S. Rises to 25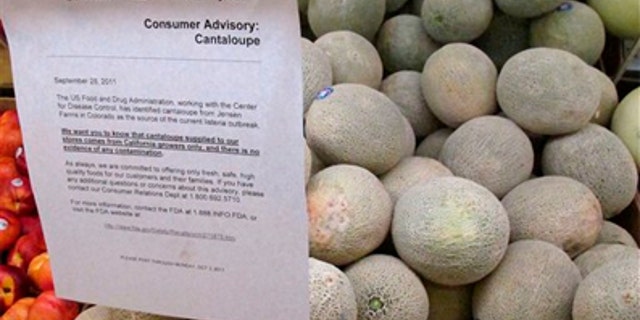 The number of deaths caused by Colorado-grown cantaloupes tainted with listeria has risen to 25, with 123 people infected across 26 states, health officials said Tuesday.
The Centers for Disease Control and Prevention (CDC) said, as of Monday morning, there have been six deaths in Colorado; five in New Mexico; two each in Texas, Kansas, New York and Louisiana; and one each in Indiana, Maryland, Missouri, Nebraska, Oklahoma and Wyoming. In addition, a pregnant woman had a miscarriage after she fell ill.
Those who have died ranged in age between 48 and 96, with a median age of 87, the CDC reported.
Four strains of listeria monocytogenes have been traced to Rocky Ford melons produced by Jensen Farms in Holly, Colo. The bacteria can cause fever, muscle aches, stiff neck, confusion and diarrhea or other gastrointestinal problems, according to the CDC. The disease is most deadly among high-risk groups, such as the elderly.
The current outbreak is worse than a 1998 spate of listeria infections, when 21 deaths were linked to tainted hot dogs and delicatessen meats.