DEA announces four-state crackdown on illegal pill distribution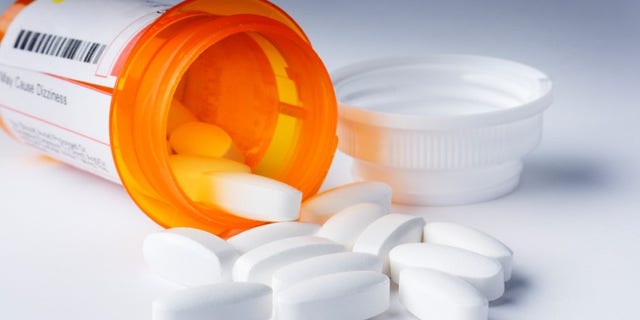 The U.S. Drug Enforcement Administration on Wednesday announced the results of a four-state crackdown aimed at stopping illegal distribution of addictive prescription medicines, such as opioid painkillers, that yielded 280 arrests.
Dubbed Operation Pilluted, the DEA said 22 doctors and pharmacists were among those arrested on federal and state criminal charges over the course of 15 months. Led by the DEA's New Orleans Field Division, the action, which the agency called its largest-ever prescription drug operation, took place in Louisiana, Arkansas, Alabama and Mississippi.
"The doctors and pharmacists arrested in Operation Pilluted are nothing more than drug traffickers who prey on the addiction of others while abandoning the Hippocratic Oath adhered to faithfully by thousands of doctors and pharmacists each day across this country," DEA Special Agent in Charge Keith Brown said in a statement.
The DEA also took steps to remove or restrict the ability of registered prescription drug distributors the agency has been monitoring to prescribe or dispense controlled substances.
In addition to the arrests for illegally distributing drugs such as the painkillers oxycodone and hydrocodone and the antidepressant Xanax, 51 vehicles, 202 weapons, and $404,828 in cash were seized in the operation, the DEA said.
Abuse of addictive prescription medicines has become a growing epidemic in the United States. In 2013, about 44,000 unintentional drug overdose deaths occurred, more than half attributed to prescription drugs, the agency said. Of those, 71 percent (16,235) were attributed to opioid overdoses.
Several drugmakers have been developing abuse resistant opioid painkillers in an effort to address the growing problem.