Day care tragedy: 8-year-old suspected in toddler's death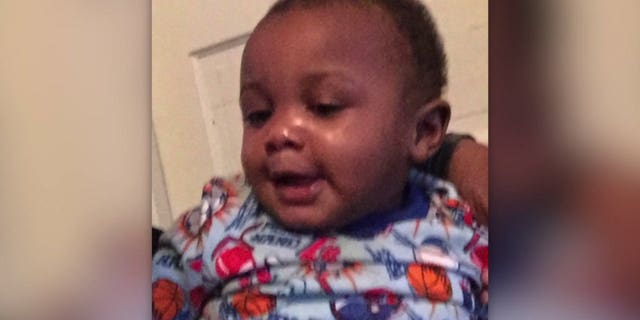 Police say an 8-year-old is suspected in the home day care death of a 1-year-old boy whose body was found concealed Friday morning in one of the home's bedrooms. Muskegon Police Chief Jeffrey Lewis told MLive.com the case's primary witness is a 5-year-old.
"The 1-year-old was crying, and it appears no one was attending to the child," Lewis told MLive.com. "The 8-year-old dealt with the baby crying."
Bryanna Reasonover, Korey Brown's mother, reportedly dropped Korey and two other children off on Thursday night. Reasonover said she returned to Keysha Keepers on Friday after work and found her son unresponsive in a Pack 'n Play, according to WOODTV.com.
FAMILY CREATES #MUSTARDCHALLENGE TO RAISE FUNDS FOR CHILDHOOD CANCER IN HONOR OF DAUGHTER
While Lewis told MLive.com that there were no obvious injuries to Brown, Reasonover told Fox 17 she noticed bite marks and bruises on her son's face and fingers.
"When his face rolled over he had all these bruises on the side of his face," she told Fox 17. "And that' when I said, 'What's wrong with my baby's face?""
A 911 call was placed at 6:15 a.m. Friday, WZZM 13 reported, but CPR was not successful. Police said the 8-year-old was taken to Mercy Health Partners Hackley Campus for a mental evaluation.
"I thought I saw everything," Lewis told MLive.com. "This one floors me. I can hardly get a grip on it."
BOY CAN ONLY EAT 7 FOODS INCLUDING CHICK-FIL-A WAFFLE FRIES
Police are investigating where the adults were in the home at the time of the alleged incident, and that an autopsy to reveal the official cause of death is planned.
"This person that was involved in the death probably felt something was wrong," Lewis told the news outlet. "If you're a child and break something, you try to hide it."
Keysha Keepers's day care is licensed to tend to up to 12 children and is open 24 hours a day, MLive.com reported. It was first licensed in November 2016.