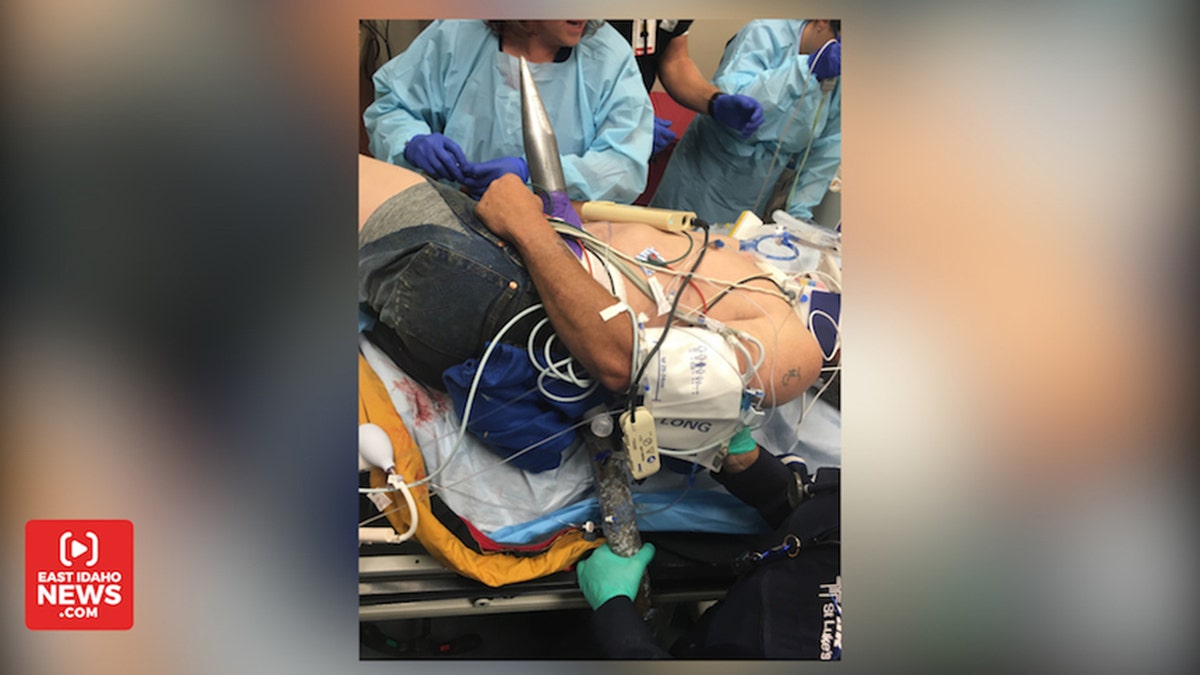 An Idaho dad is lucky to be alive after a 40-pound hay bale spear pierced through his back and exited out of his stomach, missing his aorta and spinal cord by mere centimeters. Justin Firth, 43, was building a fence on June 27 when the spear fell off a loader that was parked nearby, East Idaho News reported.
Firth, who was working for Southern Idaho Commodities in Jerome at the time of the accident, said he did not have any pain, but did feel that something had hit him. Co-workers immediately dialed 911 and worked with a heat torch to cut the spear, which was still partly attached to the machine. They then called his wife, Anny, who was stopped by an officer who told her that Firth requested she not see the injury.
CLERK DIAGNOSED WITH BRAIN TUMOR AFTER SUCKER-PUNCH ATTACK
WARNING: GRAPHIC PHOTO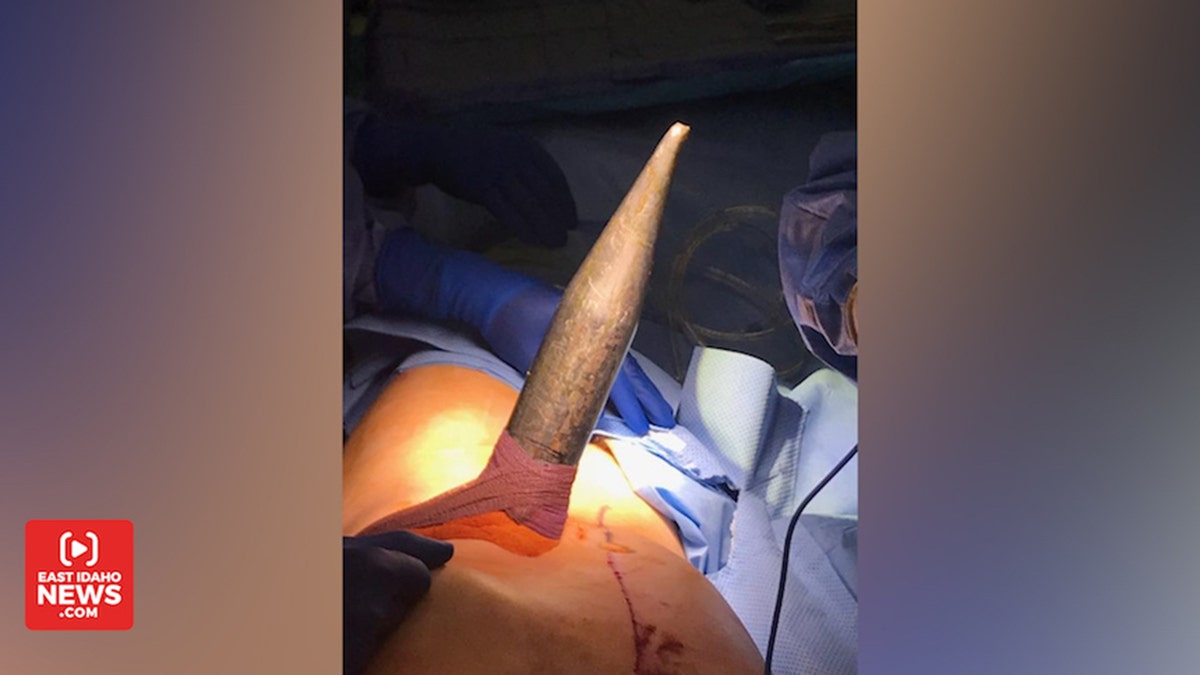 "I never saw any blood come out of the front, and I could feel a little moisture on my back," Firth told East Idaho News. "I never got a heat sensation like it was bleeding profusely or anything."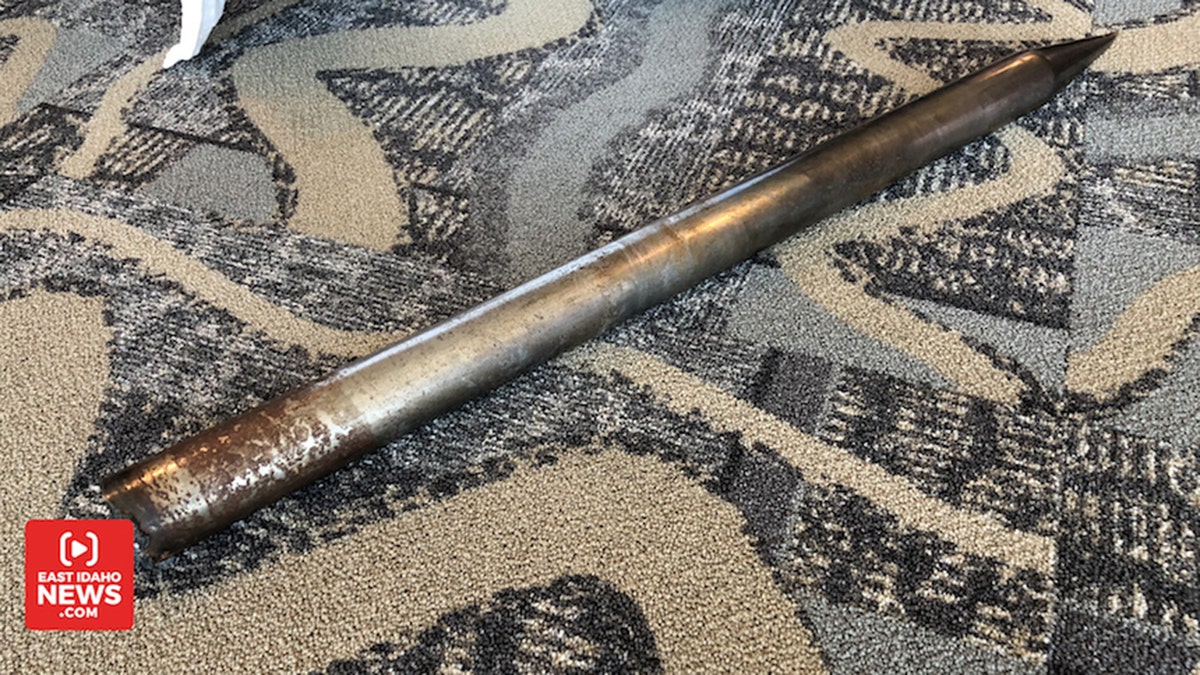 Firth, who called the injury "mind-boggling," was flown to Portneuf Medical Center and underwent a four-hour surgery to remove the spear and repair internal injuries.
"The object missed his spinal cord, his aorta and it missed the tube connecting his kidney to his bladder by a few centimeters," Dr. Terrence Rager, one of Firth's surgeons, told the news outlet. "One of the most important things to learn when dealing with pre-hospital and early hospital care of impalement injury is not to remove the object."
NJ DAD MAY LOSE ALL 4 LIMBS AFTER CONTRACTING BACTERIAL INFECTION WHILE CRABBING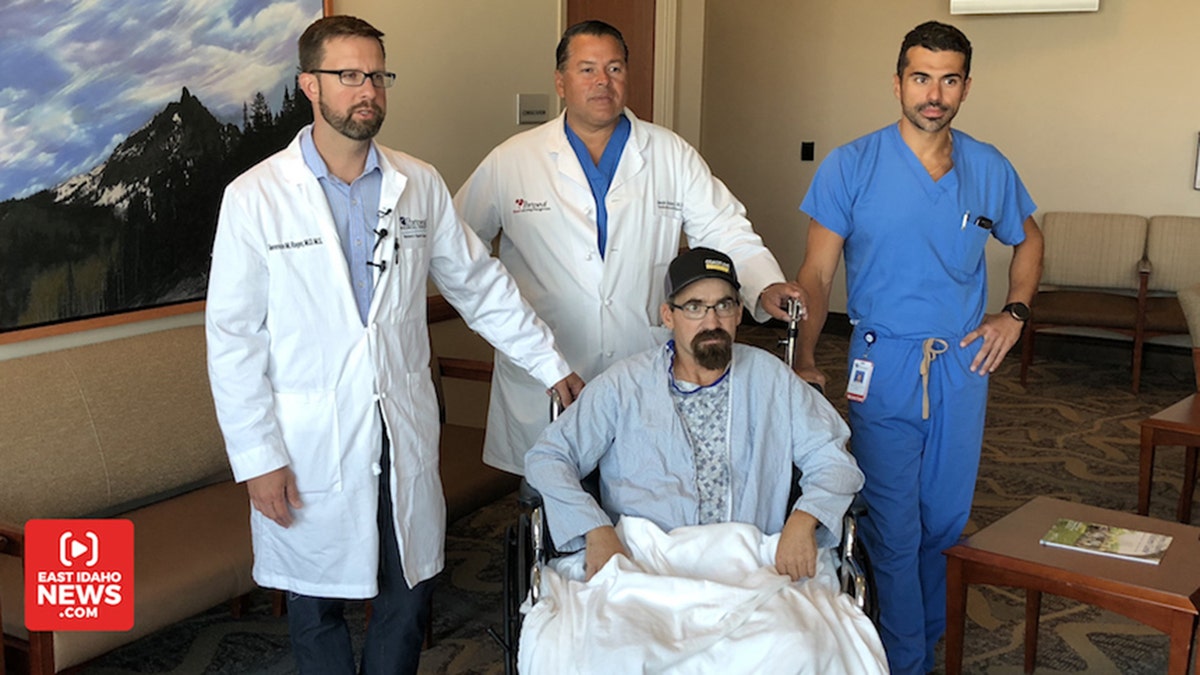 Firth, who has two teenage kids, is expected to be discharged later this week and doctors say he will make a full recovery.
He plans to keep the spear.
"I want to say a big thank you to the doctors and everyone who helped save me," Firth told East Idaho News. "This could have killed me instantly if it would have just hit a little bit one way or another. It could have crushed my skull or paralyzed me."
The incident is currently under investigation.