Cycling May Have Impact on Sperm Health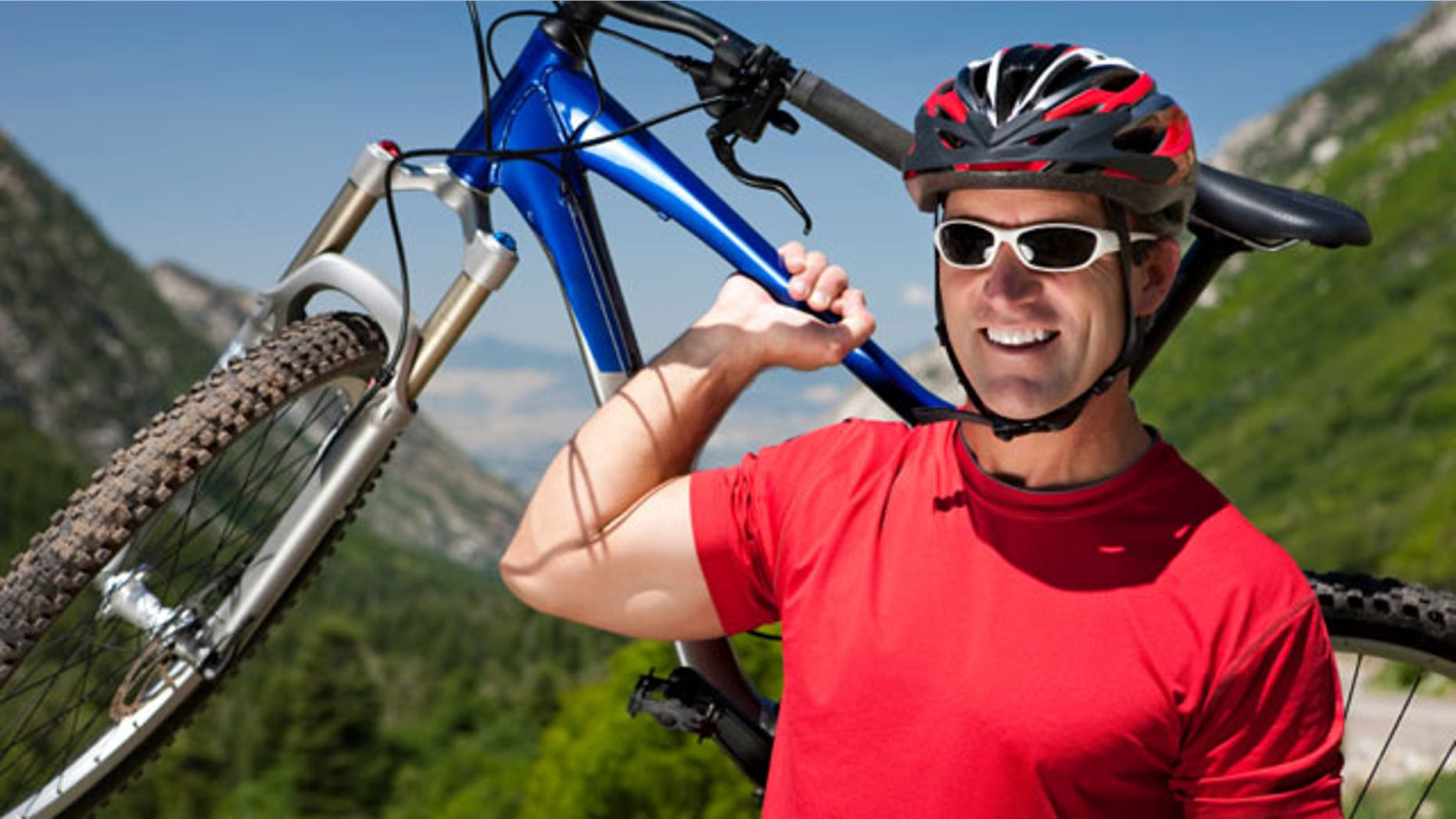 Most exercise appears to have little relationship to either the quality or quantity of sperm, but men who bike at least five hours a week have fewer and less active sperm than men who didn't exercise, a study said.
Research among competitive athletes has linked biking to genital or urinary problems and poor semen quality, said Lauren Wise at Boston University, who led the study published in "Fertility and Sterility."
"However, we were uncertain whether we would find an association among a sample of men engaged in more moderate levels of physical activity," she told Reuters Health, warning it is still too early to say regular biking caused the sperm problems.
Previous research has suggested that competitive athletes may have issues with their sperm. But the study looked at the relationship between sperm health and exercise in 2,200 average men attending fertility clinics.
Each man provided a semen sample and answered questions about their general health and physical activity.
After adjustment for the use of multivitamins, body weight, blood pressure, choice of underwear and other variables, the authors found that men who exercised regularly -- even vigorously -- were no more likely to have problems with the quality or quantity of their sperm than men who never exercised.
However, when Wise and her colleagues looked at specific types of exercise, they saw that men who said they spent at least five hours per week biking were twice as likely to have both a low sperm count and relatively poor sperm mobility.
Among men who did not get regular exercise, 23 percent had low sperm counts, but so did more than 31 percent of those who biked at least five hours per week.
Nearly 40 percent of frequent bikers had low numbers of sperm with good motility, versus 27 percent of men who didn't exercise.
Trauma or temperature increases in the scrotum may explain the relationship between biking and semen health, Wise said.
She also noted that it was possible that the men included in the study may not be representative of the general population, since they were all attending a fertility clinic and therefore more likely to have problems with their sperm.
"More studies are needed to replicate our findings before they can be considered causal," she said.