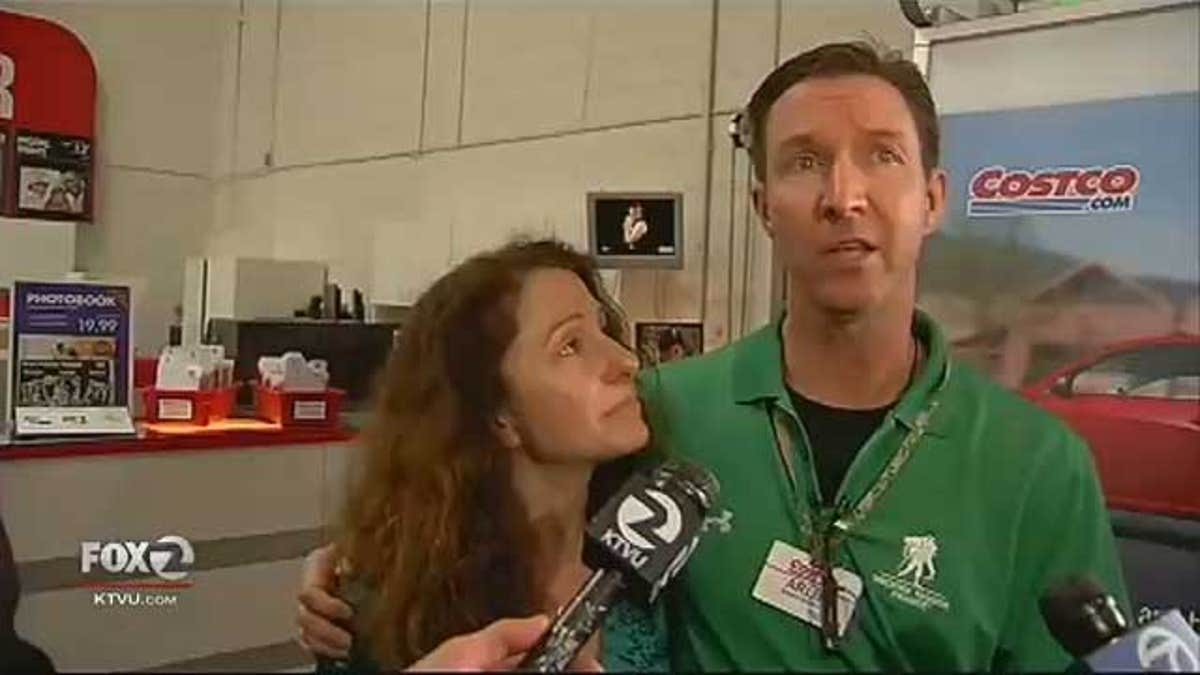 Customers of a California Costco store have come together to rally around an employee who, in addition to battling multiple sclerosis (MS), received a terminal cancer diagnosis in September that he hasn't let get in the way of his friendly demeanor.
Arlie Smith, 45, has worked at the Costco store in Danville, Calif. for the past 21 years. Customers know him as the "Costco guy," and he's usually the first and last person they see at the store, KTVU reported.
"He's always at the door, he's always [checking] receipts, he's always smiling, always happy," customer Steve Maurer told KTVU.
When doctors told him in September that he had about two years to live, he didn't let it get in the way of his happiness, continuing to greet customers with a smile.
"It's in your face all the time," he told KTVU. "So how can you possibly be ungrateful in my situation? How can you possibly take this for granted?"
Shari Smith, Arlie's wife, told the news station that his positive attitude leaks into every aspect of his life.
"Since the time he was [diagnosed], he's been enthusiastic, and happy, and I'm not kidding," Shari told KTVU.
Word soon spread about Arlie's most recent diagnosis, inspiring customers to do something for the long-time employee.
On Tuesday, customers invaded the store and presented Arlie with more than $2,000 to put toward a trip for him and his wife, KTVU reported.
"We're all here today because we love you so much," customer Bridgette Loughnane told Arlie.
"We got people donating $10, $20, up to $500 so you'll go and have four nights at your favorite place in Laguna Beach," she told Arlie.
The surprise overwhelmed Arlie, who called his customers "priceless," and "irreplaceable."
Arlie is now working to raise as much money as possible during a store-wide fundraiser for Children's Hospital.