Cub Scout saves choking mom one month after dad's tragic death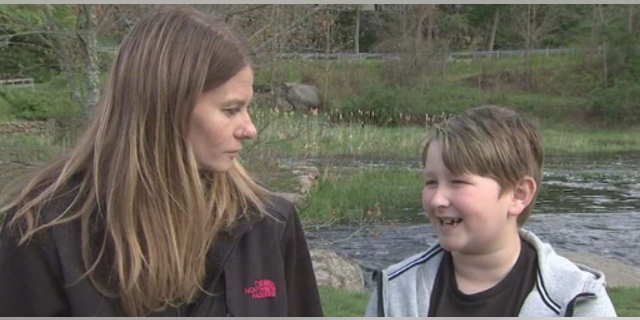 An 8-year-old boy is off the hook for Mother's Day this year after he saved his mom's life just one month after his father died in a tragic car accident. Michael O'Brien Jr., a Cub Scout, was on the couch with his mom when she started choking on a muffin, Boston 25 News reported.
'I MADE IT': STUDENT WITH DOWN SYNDROME LEARNS HE'S ACCEPTED TO COLLEGE
"I kind of panicked, I just didn't really show it," he told the news outlet. "I'm like, trying to keep a non-scared face. I didn't want her to panic more. That might affect it. I picked up the phone and dialed it, and then talked to the dispatcher until they got here."
O'Brien said the task was especially difficult because of the recent death of his dad.
"It's hard for me to keep myself calm," he told Boston 25 News. "So when that happened, and my mom was choking, it was really hard. I wouldn't know what to do if she, you know. I wouldn't know where to go. I wouldn't know."
MAN SURVIVES 'HANGMAN'S FRACTURE' AFTER CRASH
O'Brien's mom, Marie Hunt, told the news outlet that her son instructed her not to eat anything for the rest of the year after she dropped him off at school.
"I can't lose her. I already lost my dad," he told the news outlet.