Crab meat from Venezuela not safe, FDA and CDC warn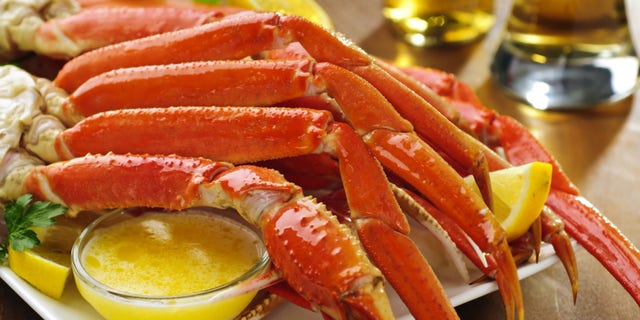 Both the Food and Drug Administration (FDA) and the Centers for Disease Control and Prevention (CDC) are advising against consuming crab meat imported from Venezuela after several consumers were sickened by a bacteria.
As of July 12, there have been 12 cases in multiple states of Vibrio parahaemolyticus, which is a bacteria that can cause gastrointestinal illness in humans. It's also being linked to the imported crabmeat.
Symptoms of Vibrio parahaemolyticus include diarrhea, vomiting, abdominal cramps, nausea, fever, and stomach pain.
RESTAURANT PATRON STEALS ARTWORK OFF WALL, RETURNS IT AFTER FACEBOOK TRACKS HER DOWN
It is only crab meat imported from Venezuela that is being implicated, so the FDA is advising restaurants and retailers to not serve crustaceans tracing back to the country.
"Consumers should check the label on the crab meat that was purchased at the retail level or verify in restaurants to ensure that it is not imported from Venezuela," the FDA writes in its official warning.

The FDA said that the meat may look, smell, and taste normal, but is still possibly unsafe to consume.
While anyone who consumes raw or undercooked shellfish can be at risk of Vibrio parahaemolyticus, the meat that has been called into question is fresh, precooked crab meat.
'PAPA JOHN' SCHNATTER CLAIMS HE WAS 'PUSHED' TO USE N-WORD
Anyone who believes they have come into contact with the contaminated meat is being advised to throw it away and properly clean anything that has touched it.
Those who have consumed the contaminated crab should contact a health care provider, especially if symtoms last more than three days, and are preventing proper hydration.