Could a Shape Like J.Lo Save Your Life?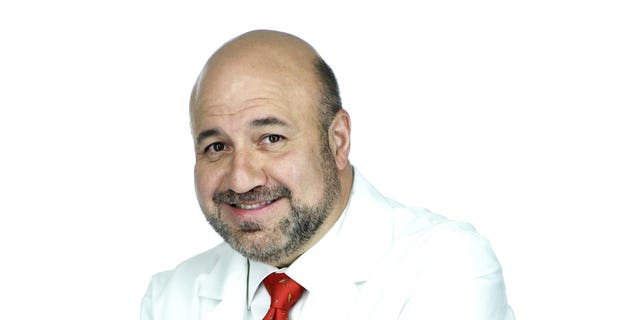 What can I say, I admire women of all shapes and sizes.
As someone who delivers babies for a living and has been around female issues for over 30 years, I'm always in awe of hard work women do and all that they are able to accomplish – many times, in addition to the most difficult jobs out there -- motherhood.
As a physician, I can also tell you that it is because of women that many men ever go to see their doctor – because guys just hate to go see their health care professionals. And although they love to complain, many times they don't do anything about it.
But today, I want to focus on one aspect: the fact that many Latinas have the perfect body type for good health. Yes, you heard me right – that J.Lo look could be your ticket to a healthy future.
Last week, a very interesting study looked at how fat is created in the human body. After exposing people to a high-fat diet, for some, the fat buildup was in the lower part of their bodies, while others generated fat around their waistlines.
If you look at those fat cells, even though you may think they're the same, they are actually not. The fat around your buttocks, seems to have a protective mechanism, while fat around your waist, does the total opposite.
Gaining fat in your abdomen is particularly unhealthy when compared with other locations in your body. In fact, having excess belly fat increases your risk of cardiovascular disease, diabetes and certain cancers.
So there may be something more than sex appeal behind those curves that celebrities like J-Lo, Shakira, Selma Hayek and Sophia Vergara are sporting.
Another interesting study embraces an important part of the Latino lifestyle, and that is the love that Latino women have for dancing.
I recently met a group of people that were going out of their way to make sure they dance at least three times a week, and clearly research shows that people who dance frequently are exercising quite effectively and keeping their weight in check. The social aspect of dancing decreases stress, which is great for your mental health. And yes, I have to say that Latino music does lend itself well to meeting these challenges.
So there you have it, if you're a Latino woman and you have inherited your mother's buttocks – feel proud because that shape might be keeping you alive longer than you think.
And as always, keep the beat!
Dr. Manny Alvarez is a Cuban-American OB-GYN who serves as a senior medical contributor for the Fox News Channel and senior managing health editor of FOXNews.com. To read more from Dr. Manny, click here.