Cooling vest stolen from boy, 5, who has no sweat glands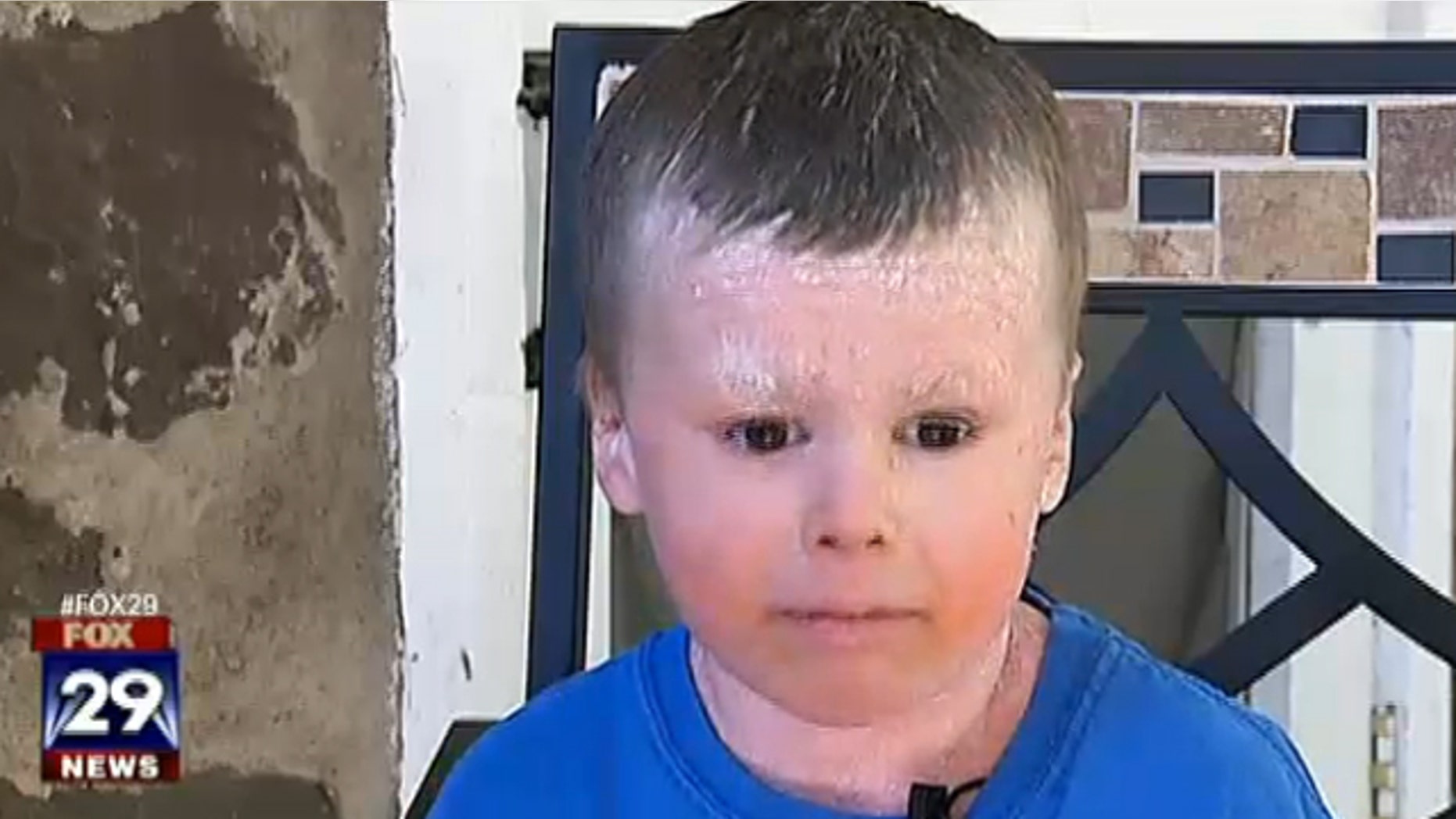 A 5-year-old boy with a rare disease is struggling to get by after the specialized vest that keeps him alive was stolen, MyFoxPhilly reported.
Wyatt Daring was born without sweat glands, which means his body can't cool itself when the temperature rises outside. His skin has no moisture, so it's dry and scaly, and he constantly feels itchy.
Wyatt told MyFoxPhilly he'd "cook to death" without his vest, which was stolen two weeks ago from the family's car. For now, he's wearing an old one that is too small.
The cooling vest allows him to go outside and be a little more comfortable. As it is, a vest that does fit him won't cover all of his body.
A typical cooling vest costs around $700, but the vest's inserts are more – and the Daring family told the TV station they are tight on money.
"We desperately need a new vest for him," said Wyatt's mom, Terri.
A fundraiser will take place Tuesday, Oct. 2 to help Wyatt raise money.